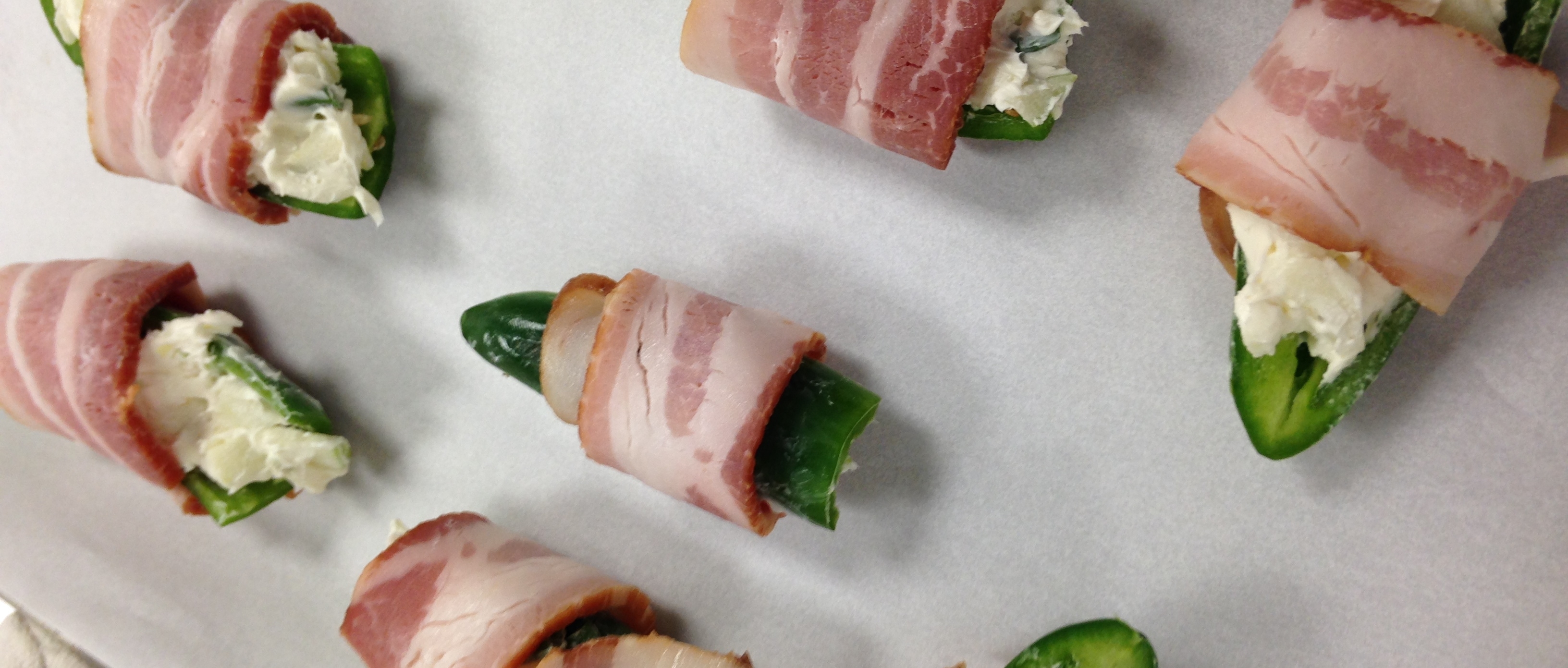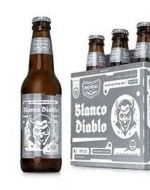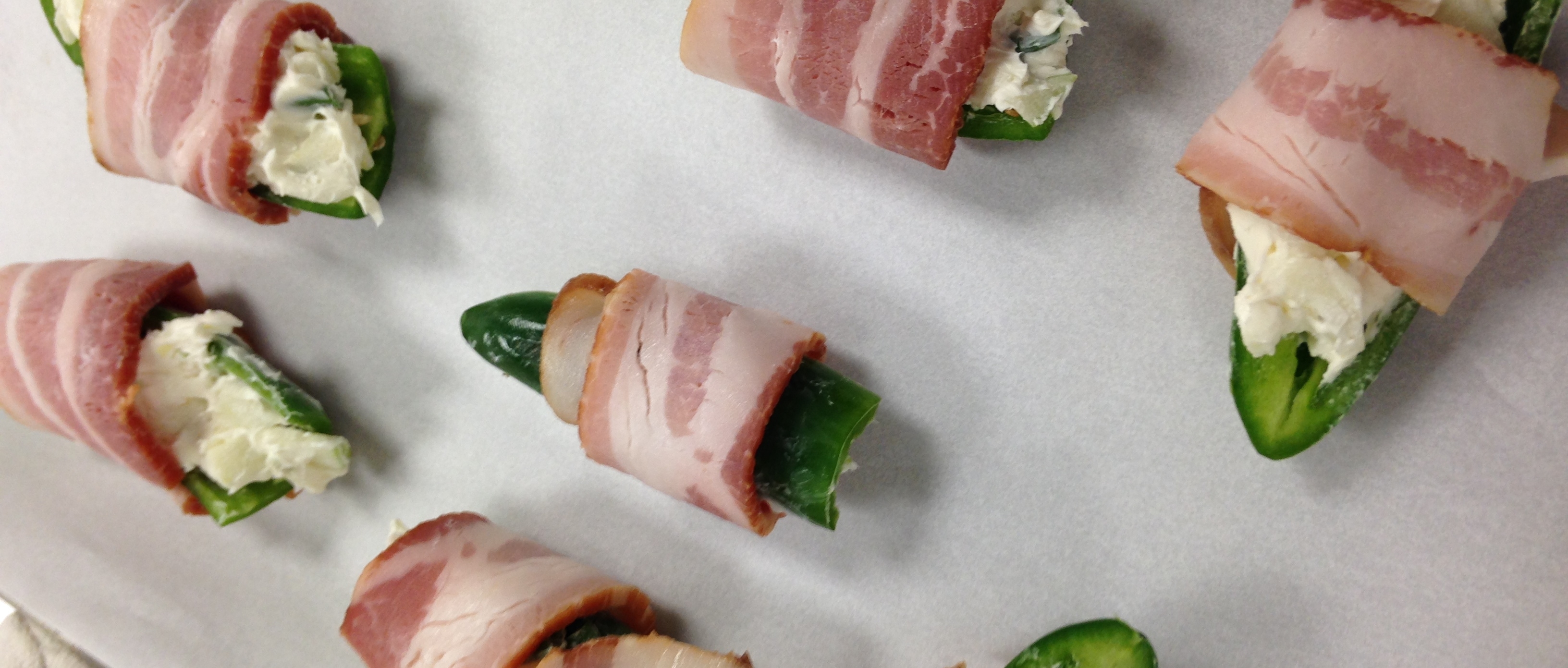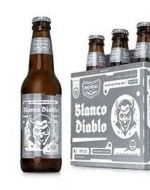 Recipe by Donna Levy
Suggested Big Boss Beer Pairing: Blanco Diablo
Yields 20 poppers
---
4 oz. Cream Cheese, at room temperature
2 Green Onions, thinly sliced
1/2 Granny Smith Apple, peeled, cored and minced
10 Jalapeno Peppers, slice lengthwise and remove seeds
10 pieces of Applewood Smoked Bacon, cut in half width-wise
---
Preheat the oven to 375. Line a baking sheet with parchment paper. In a large bowl, stir the cream cheese until smooth, add the green onions, apple and salt and pepper to taste. Fill each Jalapeno half with the cream cheese mixture, just until the filling is slightly over the top of the pepper. Wrap each pepper with bacon and secure with a toothpick. Bake until the bacon has browned on the bottom, about 30 minutes.
» BACK TO RECENT POSTS
---
2018 Culinary Adventures Dining Series
Click to provision a complete passport for the 2018 Culinary Adventures Dining Series
Shop Valentine's Day
Free LOCAL delivery when ordered by February 5th!
+Categories
+Blog Archive