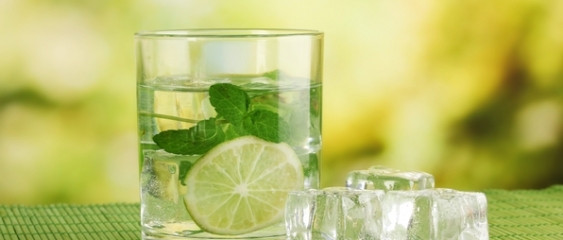 ---
Bombay London Dry Gin
Club Soda
Fresh Mint Leaves
Limes
Superfine Sugar
Directions: First make the minted lime-aid by squeezing about 6 to 8 fresh limes over a strainer to yield 1 cup of fresh strained lime juice. In a tall pitcher, muddle 1/3 cup fresh mint leaves and add 1/3 cup superfine sugar. Add the strained lime juice to the pitcher along with 8 cups of cold water. Stir well and refrigerate. Next, fill a highball glass with ice. Add Gin (1 shot or to suit your taste), Minted Limeaid with a splash of club soda. Garnish with lime wedges and fresh mint leaves.
Tip: This cool summer drink pairs nicely with light appetizers such as a Cucumber Cup with Shrimp & Dill salad!
» BACK TO RECENT POSTS
---
2018 Culinary Adventures Dining Series
Click to provision a complete passport for the 2018 Culinary Adventures Dining Series
Shop Valentine's Day
Free LOCAL delivery when ordered by February 5th!
+Categories
+Blog Archive