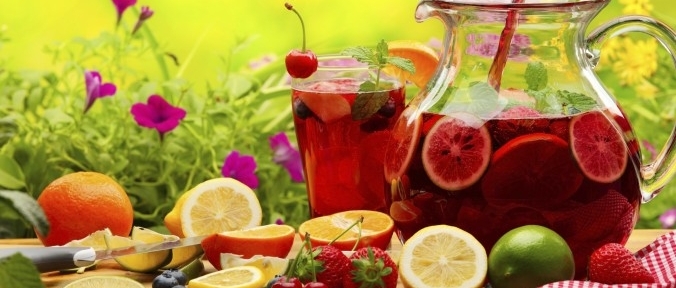 ---
Summer Entertaining Tips
Keep it simple when planning your summer party menu, opt for items you can make ahead of time and serve cold or at room temperature. Offer lots of appetizers. Create flow with furniture placement that encourages conversation and establishes a focal point for socializing. Avoid straight lines of chairs or scattering chairs around the perimeter of a room, instead create groups of furniture that allow for comfortable conversation. Increase mingling inside and out by offering a food or beverage station outside, such as a bar, or gourmet s'mores by your fire pit.
» BACK TO RECENT POSTS
---
2018 Culinary Adventures Dining Series
Click to provision a complete passport for the 2018 Culinary Adventures Dining Series
Shop Valentine's Day
Free LOCAL delivery when ordered by February 5th!
+Categories
+Blog Archive