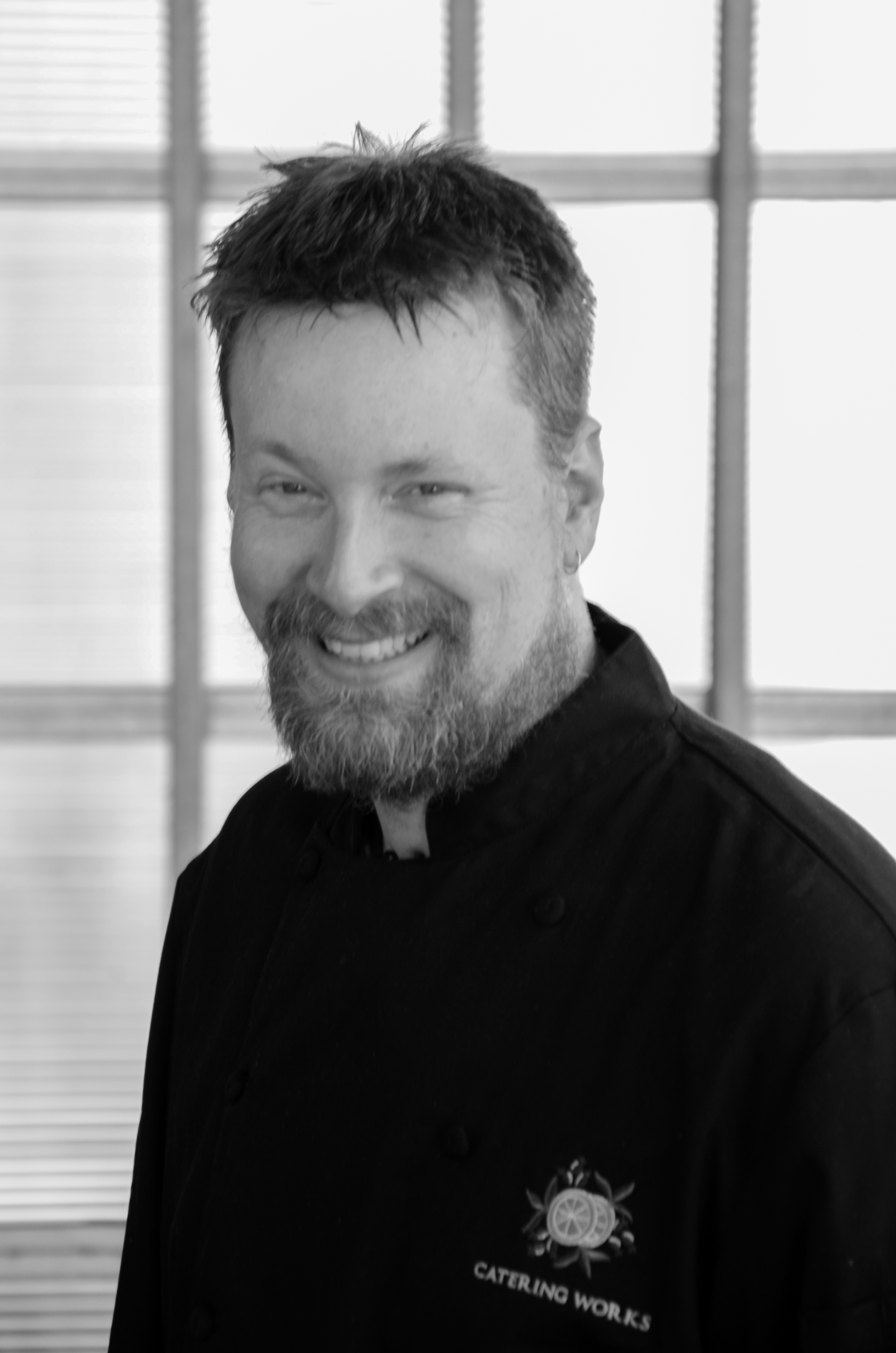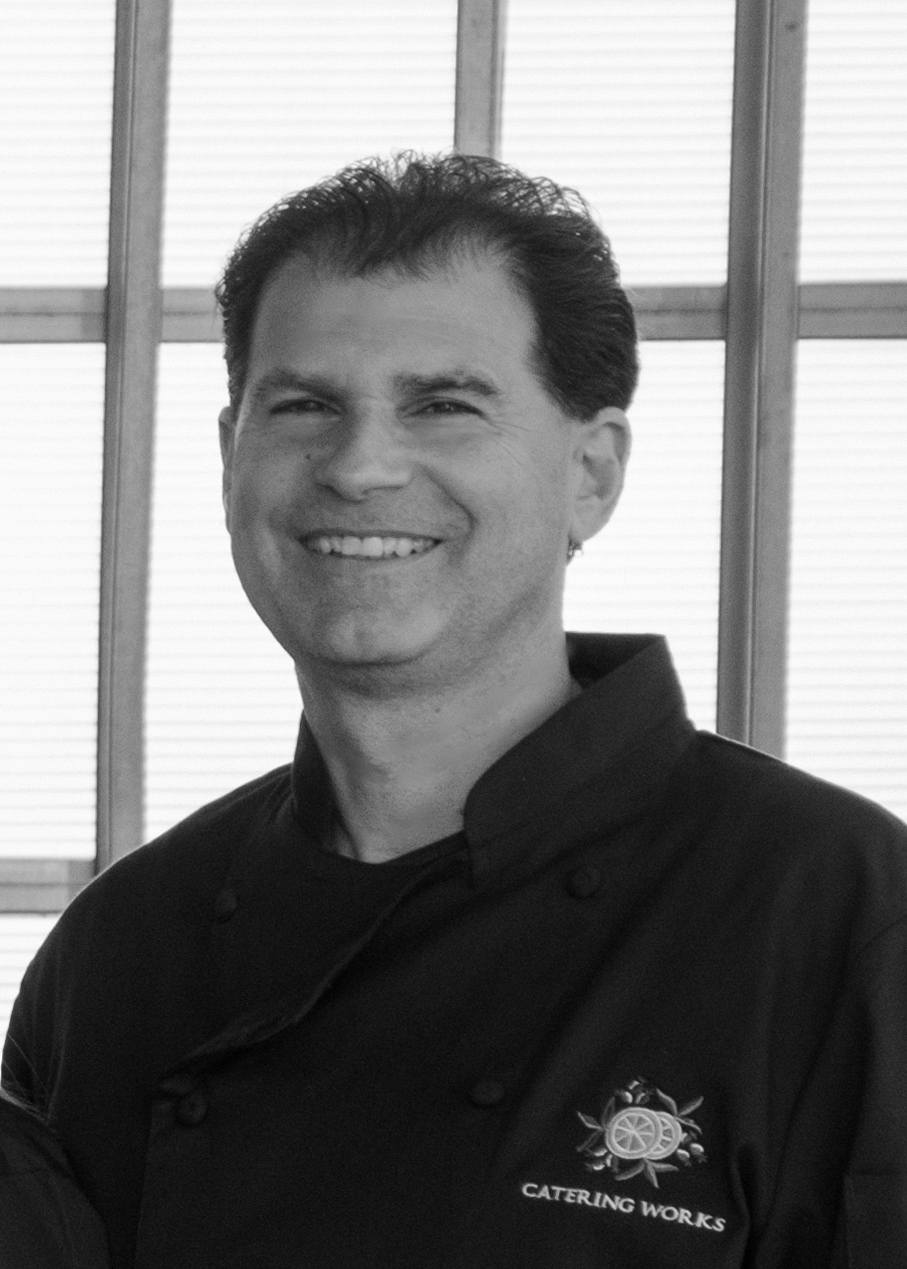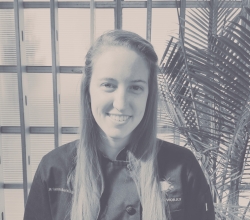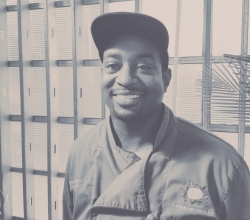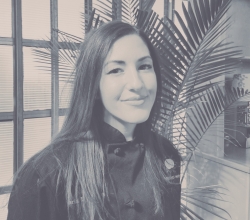 ---
Board of Directors

Sales Team

Kitchen Team

Production Team

Floral Department

KITCHEN TEAM

---

Rich Carter

Executive Chef

Rich was born in Binghamton, New York. He began his culinary career working at several popular Italian restaurants in Binghamton and Upstate New York. He was the Kitchen Manager for Rizzo's Restaurant and was later promoted to Executive Chef. Rich supervised all food operations at Banchetti Catering, Café Banchetti and two Rizzo's Restaurant before moving to Raleigh, NC.

Since joining the Catering Works team he has been able to expand his knowledge and express himself creatively. He was selected as a finalist in Maple Leaf Farms Duck Recipe contest in the professional chefs division and has competed in several cooking competitions including Fire in the Triangle and The Lucy Daniels Cooking for a Classic. The Cooking for a Classic competition featured 16 local chefs putting their creative skills to the test and Rich had the honor of winning 1st place along with a restored 1969 Stingray Corvette. He has also been featured on the cover of Taste Magazine and an episode of Three Hungry Guys. Rich participated with the James Beard foundation with the Building A Better Burger Project that focused on working to develop a sustainable burger. His passion and talent in the kitchen are the driving force behind many of the culinary endeavors at Catering Work. He played a large role in creating a dining series called Culinary Adventures where the focus is contemporary high-end cuisine and wine from all parts of the world.

He focuses on quality local ingredients and has worked to develop relationships with local vendors like Burch Farms, Carolina Mushroom, Big Oak Bee, La Farm Bakery, Norm's Farm, Big Boss Brewery, Goat Lady Dairy, Topo and many other local companies. Rich has made strides to reduce the carbon footprint that Catering Works makes by initiating a composting and recycling program that helped to create two small gardens at Catering Works that house herbs and vegetables that are incorporated into dishes when possible. Rich also facilitated Catering Works participation in the Got To Be NC agriculture foundation.

Rich has taken time to hone his skills even more by replicating recipes from the talented Charley Trotters' cookbook while developing a blog to illustrate the process. He enjoys creating new recipes and surprising us with unique ingredient combinations. While he isn't in the kitchen he is enjoying music and the great outdoors with his family and friends. Rich and his wife Regina are proud parents of two boys, Peyton and Hudson.