Press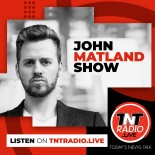 April 6th 2022
Lorin discusses how her experience in the USN helped the company navigate the pandemic and launch Ella's Popcorn on the John Matland Show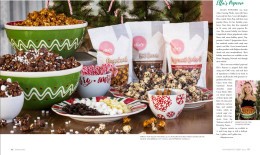 November 1st 2022
Marketing Pop Star Savannah Patinka shares Ella's Holiday Trio signature ingredients!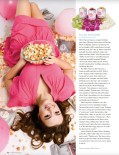 September 1st 2022
Ella's Popcorn origin story appeared in Midtown Magazine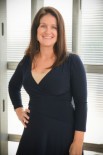 May 25th 2020
Wedding Industry Adapts To Changes During The Pandemic.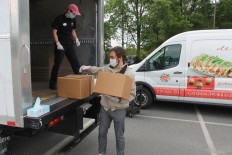 May 11th 2020
Catering Works partners with Meals on Wheels to feed elderly.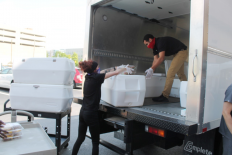 May 5th 2020
In times of crisis, Raleigh and our neighbors rise to the challenge. Here are 50 ways our community has stepped up in the face of the coronavirus.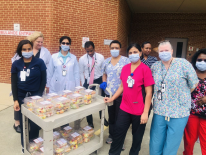 April 22nd 2020
Loretta Boniti from Spectrum News spent the morning with the staff as they prepared 125 meals to be delivered to the Durham VA Medical Center frontline heroes on behalf of The Burroughs Wellcome Fund.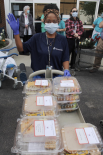 April 16th 2020
Hundreds of meals and snacks are going to frontline responders at the Durham VA Medical Center and Vidant Health.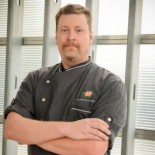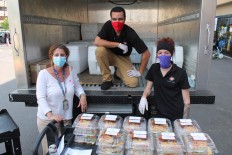 April 10th 2020
RALEIGH, N.C. (WNCT) Catering Works is partnering with the Burroughs Wellcome Fund to support the needs of COVID-19 Frontline Responders.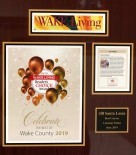 June 20th 2019
Wake Living Readers' Choice Awards
Catering Works announced as Best Caterer in Wake Country by Wake Living in their Readers Choice Awards issue.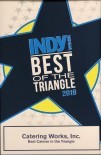 June 12th 2019
INDY Week
Catering Works named Best Caterer in the Triangle by INDY Week followers.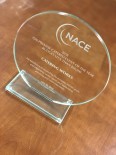 July 19th 2019
Catering Works brings home the glass at the Triangle NACE National Awards for best On-Premise Catered Event of The Year

April 25th 2019
Catering Works was named Largest Woman-Owned Business by the Triangle Business Journal

February 22nd 2019
Catering Works' Vice President, Lorin Laxton, was featured as a guest panelist at the 2019 Veterans of Influence Award Ceremony presented by WGU North Carolina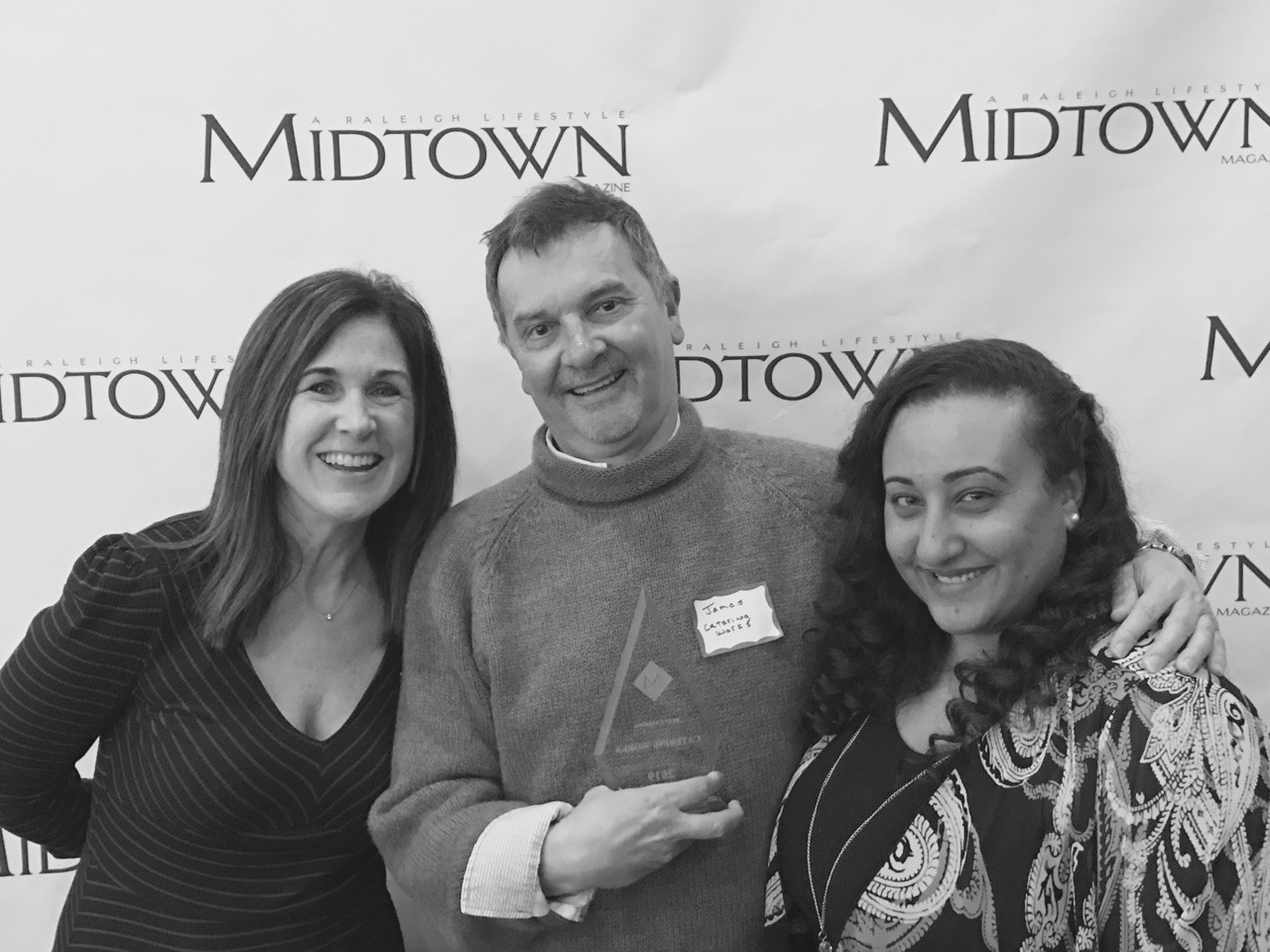 January 18th 2019
Catering Works wins the gold for best catering by Midtown Magazine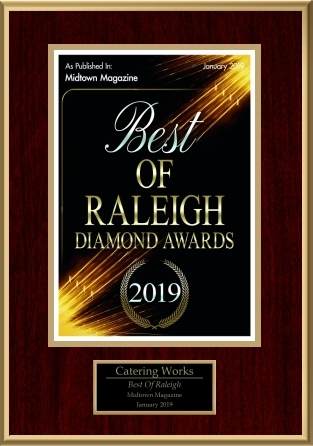 January 28th 2019
Midtown Magazine
Catering Works wins Best of Raleigh Diamond Award for 2019 by Midtown Magazine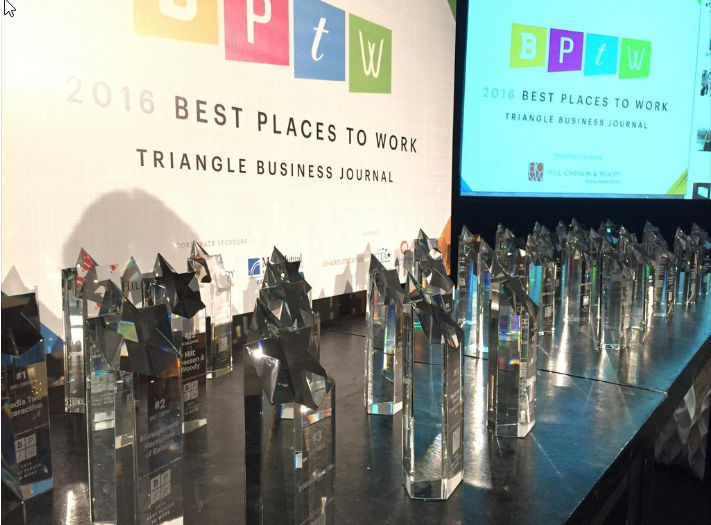 August 1st 2018
Catering Works won an award for one of the Best Place to Work by the Triangle Business Journal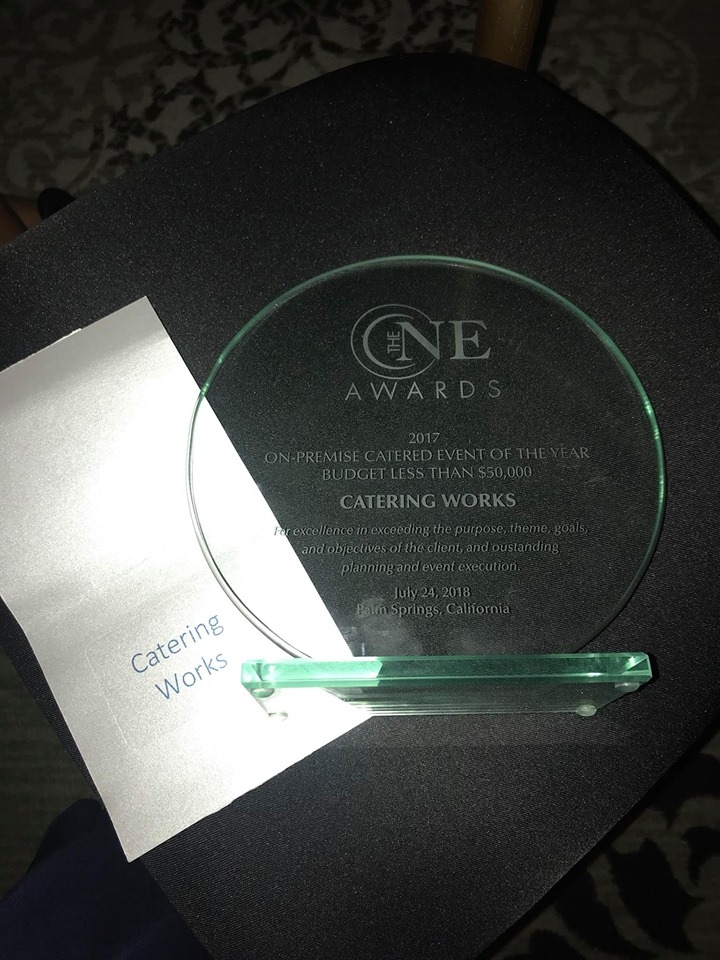 July 25th 2018
Triangle NACE National Awards
Catering Works brings home the glass at the Triangle NACE National Awards for best On-Premise Catered Event of The Year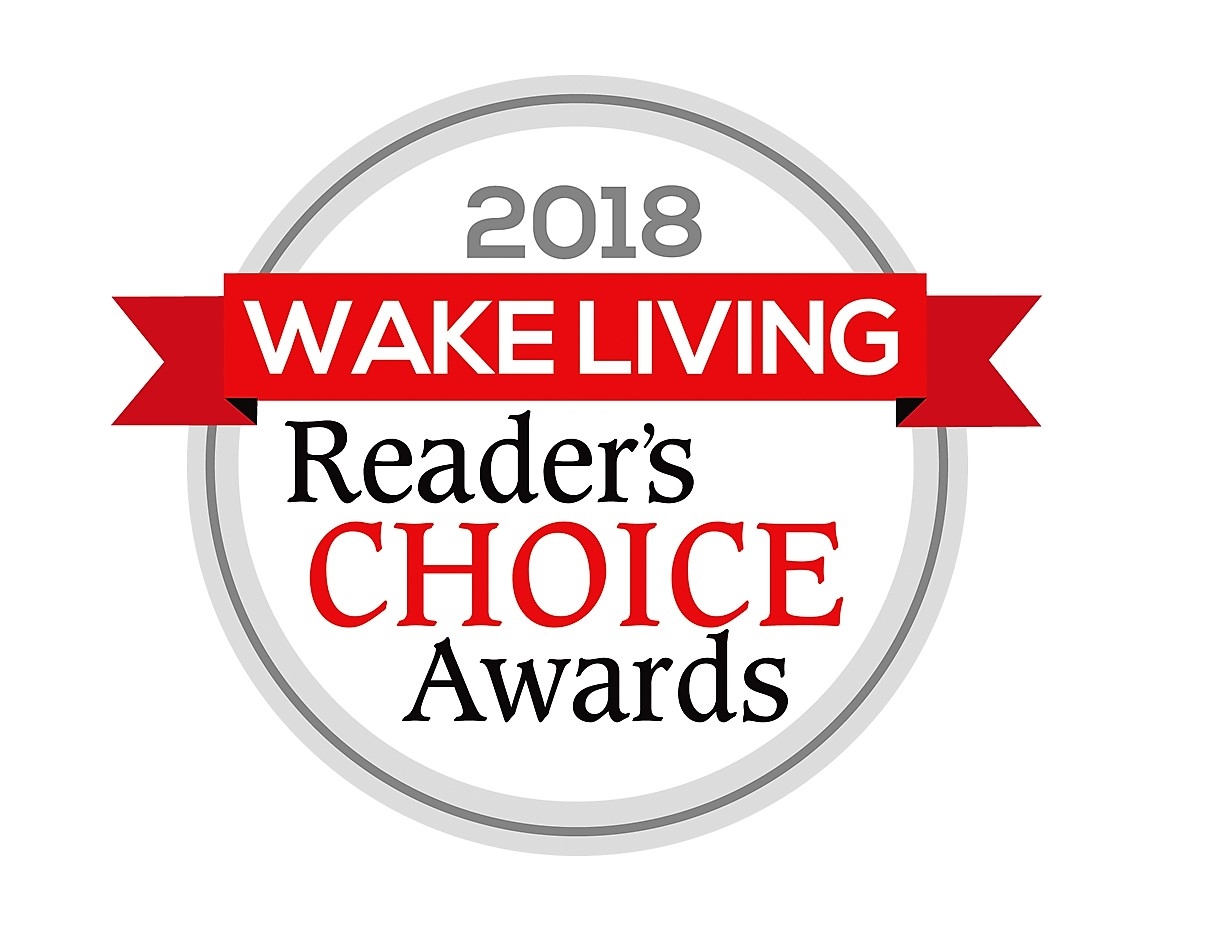 July 17th 2018
Wake Living Magazine
Catering Works was voted Best in Wake County by Wake Living Readers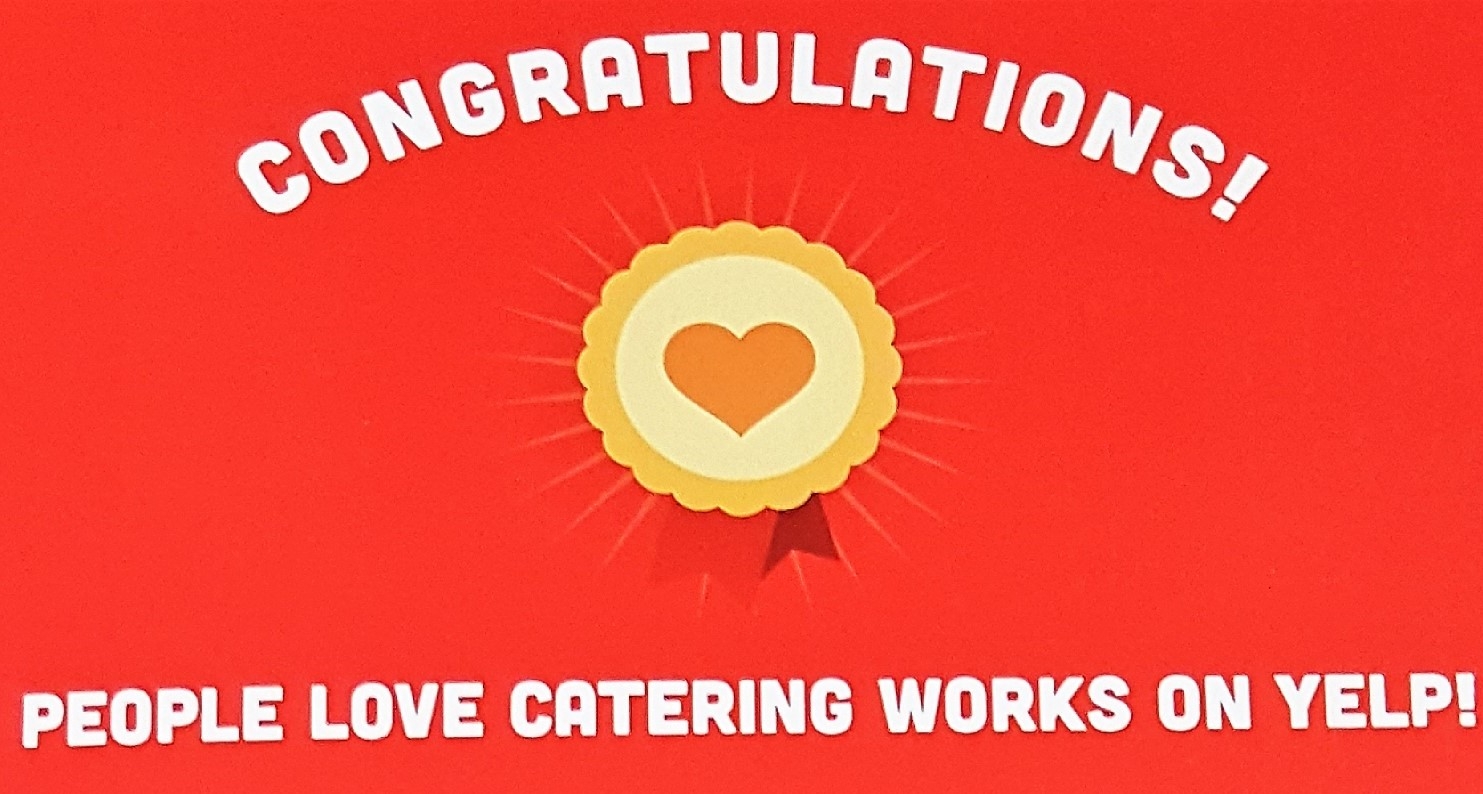 July 17th 2018
YELP
People Love Catering Works on YELP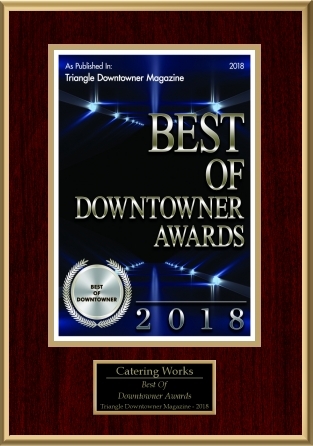 July 17th 2018
Triangle Downtowner Magazine,
Catering Works Triangle Downtowner Magazine's Best Of Downtowner Awards for 2018!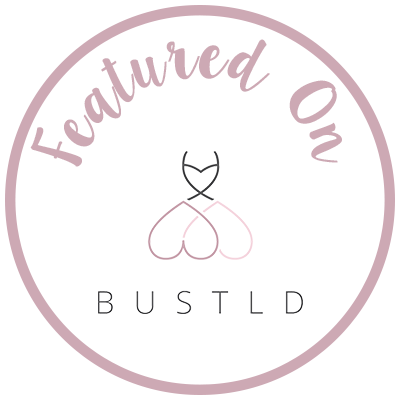 July 31st 2018
Paige and Tyler's wedding was featured on Bustld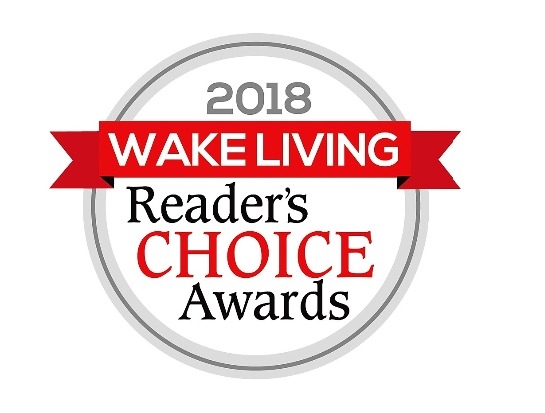 June 19th 2018
Wake Living Magazine
Wake Living Magazine named Catering Works as best caterer.

February 2nd 2018
Catering Works takes the GOLD in Midtown Magazine Best Catering Diamond Awards! Photo by Dave Davies

January 9th 2018
Catering Works is honored to be named as Wedding Wire Couple's Choice for 2018!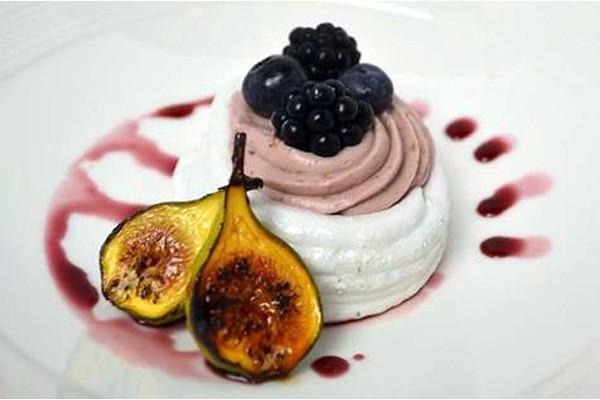 August 1st 2016
Orange Crush", featured Rich Carter, executive chef, Sara Samuels, personal chef and Anthony Calcagno, executive pastry chef at Catering Works out of Raleigh. Here's the fun part: neither team knows what the mystery ingredients will be until the morning of the competition!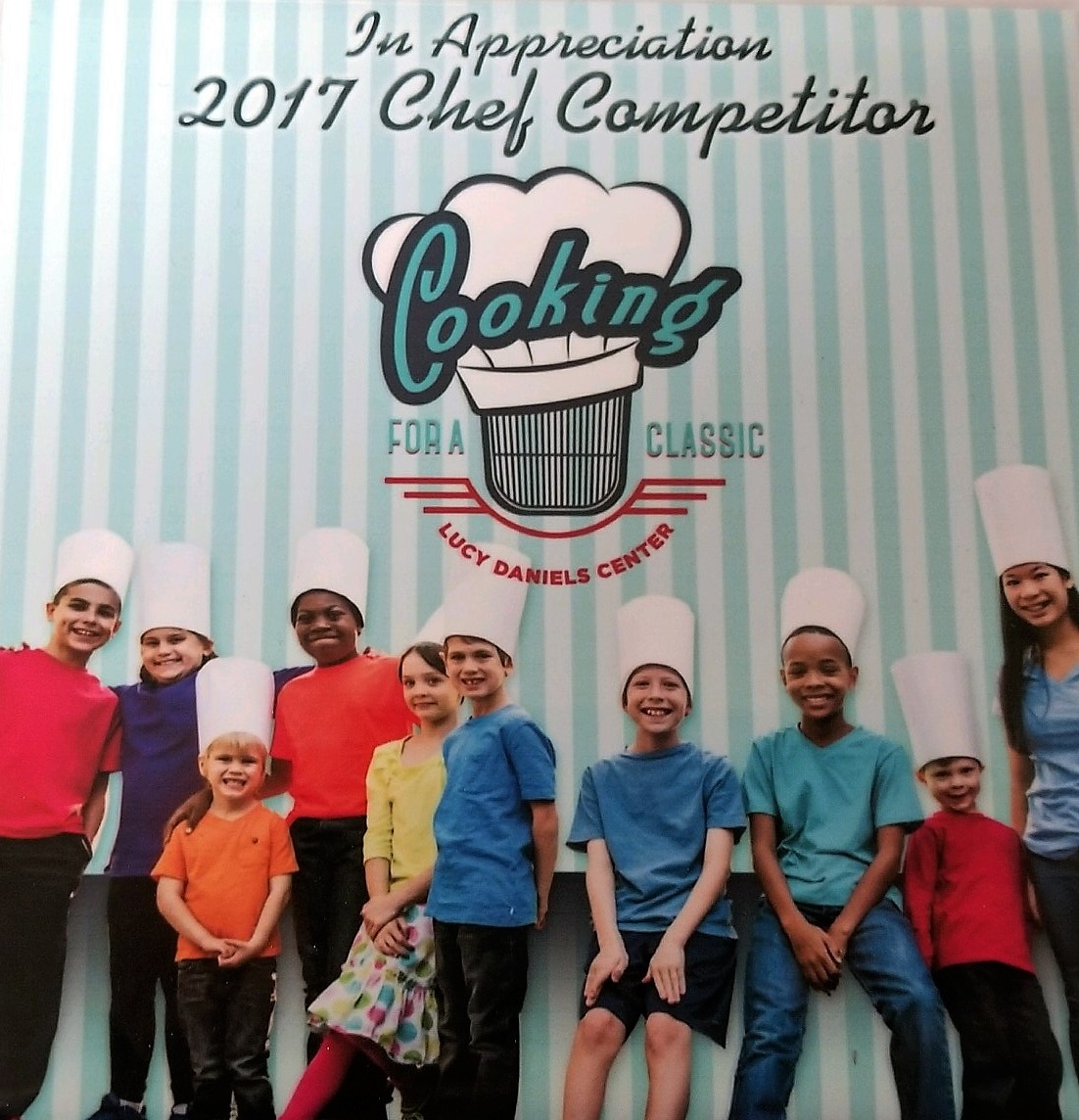 April 10th 2017
Cooking for a Classic
Catering Works' own Jill Santa Lucia and Executive Chef Rich Carter went head to head with some of the area's best chefs for the 2017 Cooking for a Classic, a fundraising event for the Lucy Daniels Center, an organization that has been providing mental health services for children and their families in the Triangle area for over 25 years. The competition was set up tournament style with the winner of each round moving on to the next round until the champion was chosen. Sixteen chefs were chose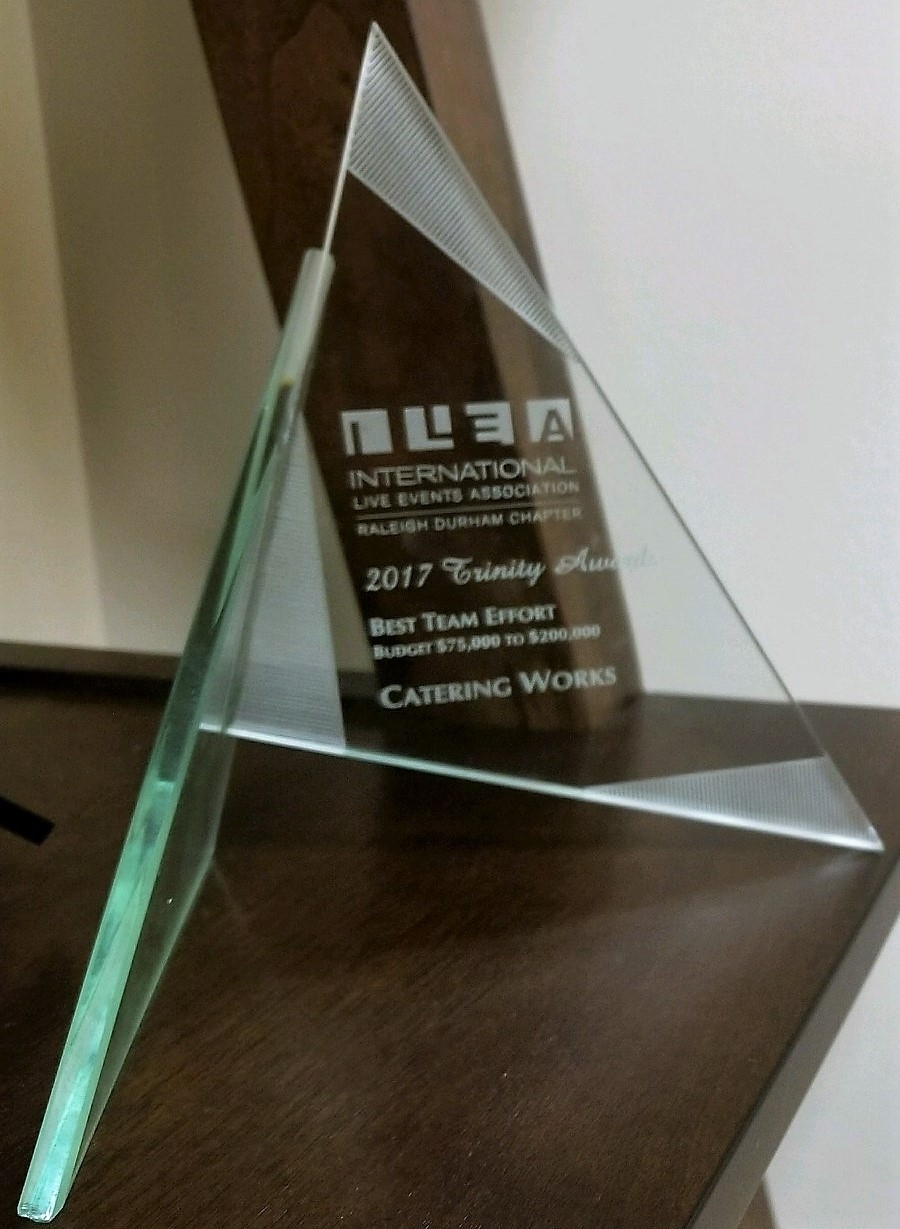 June 15th 2017
Catering Works, along with industry partners, The Special Event Company and Party Reflections were the recipients of the 2017 ILEA (International Live Events Association) award for Best Team Effort for the Teen Cancer America North Carolina Cares fundraising event held at First Citizens Bank. TCA, founded by Roger Daltrey and Pete Townshend of The Who, seeks to create hospital facilities that cater to teenagers and young adults with cancer. Guests were treated to cocktails, dinner, and music b

May 2nd 2017
Wake Living Magazine
Wake Living Magazine recently named Catering Works as best caterer.

April 24th 2017
Triangle Business Journal
The Triangle Business journal recently polled Triangle businesses and named Catering Works #10, in the Top Woman Owned Businesses! The rankings are based on total number of employees. Catering Works has a proud family of employees!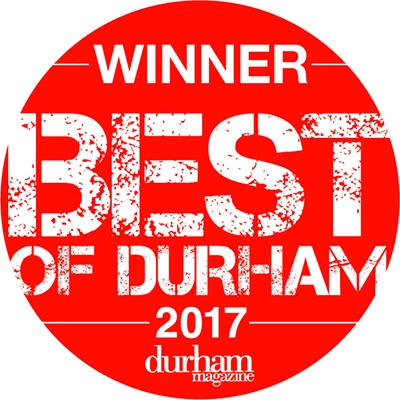 February 28th 2017
Catering Works nominated for BEST OF DURHAM 2017

January 10th 2017
Catering Works awarded the Couples' Choice Award again for 2017!

September 30th 2016
Our talented Executive Chef, Rich Carter wins Maple Leaf Farms Discover Duck Competition

May 31st 2016
Catering Works receives BEST CATERER 2016

November 1st 2015
Lorin Laxton of Catering Works provides ideas for holiday entertaining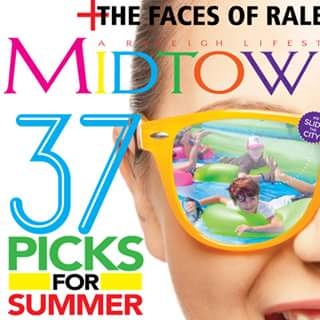 May 1st 2016
Lorin Laxton & Jill Santa Lucia

January 6th 2016
Catering Works receives the Couples' Choice Award for 2016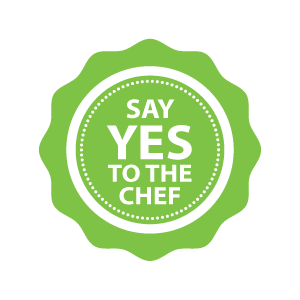 May 26th 2015
Catering Works interviewed on WCOM FM 103.5. Click for the podcast
July 25th 2014
See our feature in the Triangle Business Journal Corporate Anniversaries supplement, page 24. The article highlights some of our history along the way to making 25 years!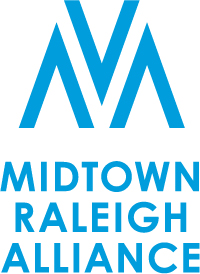 June 24th 2014
The Midtown Raleigh Alliance kindly published our article on creating healthy summer menus. Catering Works' cooking class schedule features two series for summer that can help you create some delicious & light recipes. Check out "Summer Lovin'" and "Farmers Market". We hope to see you in the kitchen soon!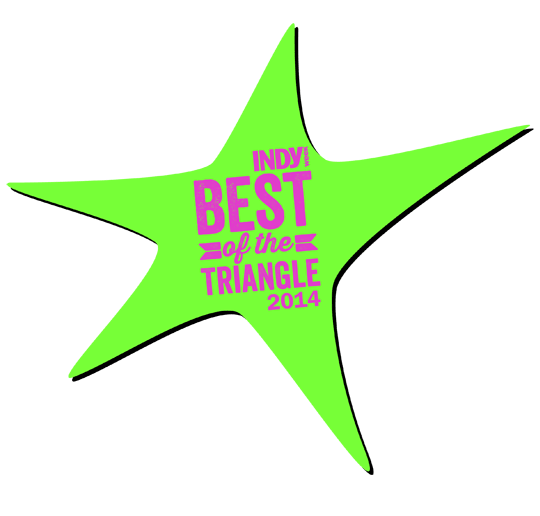 May 12th 2014
INDY Best
Catering Works has been selected by the readers of Indy Week, as BEST OF THE TRIANGLE! Thanks Indy readers.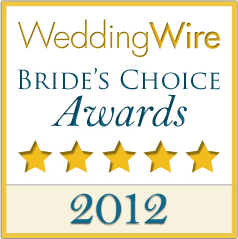 March 26th 2012
WeddingWire, the nation's leading wedding Marketplace, is excited to announce Catering Works has been selected to receive the prestigious WeddingWire Bride's Choice Awards™ 2012 for catering and event planning! The esteemed annual awards program recognizes the top local wedding vendors from the WeddingWire Network who demonstrate excellence in quality, service, responsiveness and professionalism within the wedding industry. While many industry awards are selected by the organization, Cate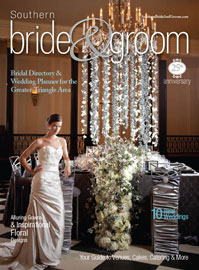 January 1st 2012
Catering Works has been featured in the 2012 edition of Southern Bride & Groom magazine. Read more on traditional and eclectic desserts for weddings.
November 8th 2011
Ratings are calculated based on consumer-review websites and blogs, social networks, business rating services and other award information to determine the top companies across the country. Only those high ranking businesses with a 4-5 star rating win the Talk of the Town News Customer Satisfaction Award.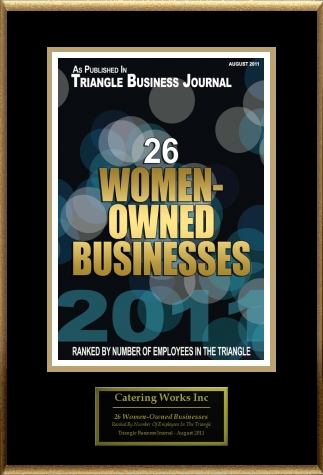 August 31st 2011
The Triangle Business journal recently polled Triangle businesses and named Catering Works #26, in the Top Woman Owned Businesses! The rankings are based on total number of employees. Catering Works has a proud family of employees!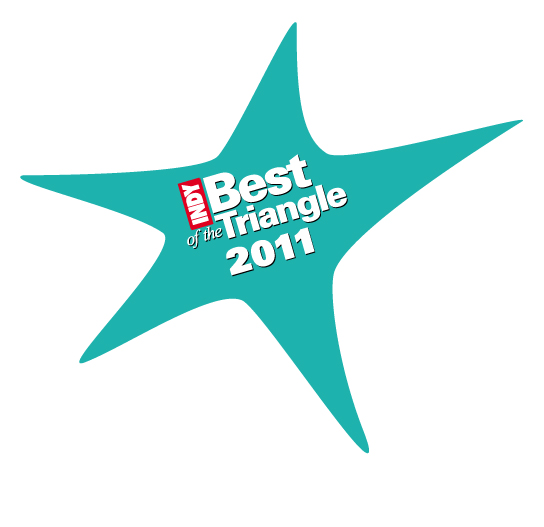 May 14th 2011
Catering Works is a finalist in the Independent Weekly Annual Indy Best Of competition, chosen by the readers of the Independent! Thanks readers!

February 1st 2011
We asked thousands of recent North Carolina brides what they really thought about their vendors. Here are the best North Carolina wedding venues, North Carolina wedding photographers, and more! Who makes the tastiest North Carolina wedding cakes? What are the top North Carolina bridal salons? Where are the most beautiful North Carolina wedding locations? Recent brides in North Carolina rated their wedding vendors, and here's who came out on top!

February 1st 2011
WeddingWire, the nation's leading wedding technology company, is thrilled to announce Catering Works, Inc. has been selected to receive the prestigious annual WeddingWire Bride's Choice Awards™ 2011. Recognition for the Bride's Choice Awards™ 2011 is determined by recent reviews and extensive surveys from over 750,000 WeddingWire newlyweds. Our past clients are among those that shared their experiences on WeddingWire, the largest wedding review site in the nation.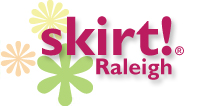 November 24th 2010
Jill has, without a doubt, found her life's work. Led into catering at an early age, she cites a natural tendency to "take care of people, usually through cooking and entertaining." With holidays approaching, Jill and Catering Works are kicking off the "in season."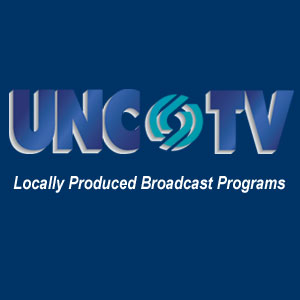 November 19th 2010
Catering Works has been and continues to be a proud supporter of Winterfest. Won't you join us in supporting quality local television programming for our community! Stay tuned for the CW commercial!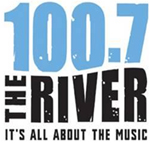 October 29th 2010
Each month Kitty Kinnin spotlights one local chef and their delicious cuisine! October's featured chef selected was our fearless leader Jill Kucera. Click to listen to the podcast and hear the story.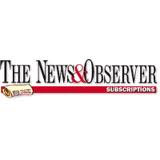 August 22nd 2010
Flynn said company leaders are still discussing what kind of exercise program to offer. It may be as simple as encouraging workers to take a 10-minute break for some warm-ups and jumping jacks or a more formal exercise time at the end of the day. "They taught us exercises that anyone can do anywhere, and that's what was nice about it," he said. "You don't need a gym; you can stand at your desk."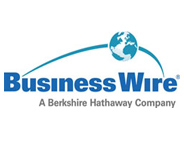 September 7th 2001
JOHNSON & WALES UNIVERSITY SALUTES BACARDI RECIPE CLASSIC WINNERS; $27,000 in Cash Prizes to be Awarded to J&W Alumni. the Plated Dessert/Pastry category winner, Jill Kucera, receives $10,000 cash award.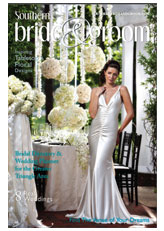 January 1st 2010
LIGHTS, ACTION, DRAMA These elaborate displays in the photographs on the right themed by the Wizard of Oz give you just an idea of the colorful linens, designer chairs and interesting china available...NACE Table Top Award winning table "Ruby Slippers" produced by Catering Works in a fundraiser for backpack buddies.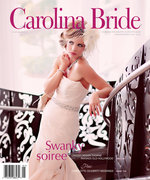 May 1st 2008
TWO SISTERS, TWO MONTHS, TWO BEAUTIFUL WEDDINGS "We both love Mexican foods, Margaritas and all things Mexican, so a Cinco De Mayo theme made sense." The couple's Cinco de Mayo fiesta was made complete with a Mariachi band and a color theme inspired by a Tequila Sunrise.

April 1st 2007
I DO, I DO, I DO HATE TO PAY FULL PRICE Retail reporter Sue Stock answers question about retail in the Triangle and also shares her random shopping observations and savvy shopping expertise. Sue and Javier wed at Sarah P. Duke Gardens in October of 2007.

June 10th 2009
FOOD & WINE FUNDRAISER A HUGE SUCCESS The "Peoples Choice Award," selected by a vote from the attending crowd, went to Chef Frank Peters of Catering Works in Raleigh. Chef Peters used Hinnant's "Southern Red" wine to create Tournedos of Pork, Hinnant Vineyard's Southern Red Muscadine Glaze, Strawberry Consommé, Spiced Crispy Bacon, and Asher Blue Cheese, all with ingredients from local sources.

April 26th 2008
GAS, FOOD, LIVING: ESSENTIALS ARE GOING UP Businesses such as Catering Works of Raleigh have found ways to reduce costs. The company has taken a hit from the high price of gas, the rising cost of food and a 10 percent to 15 percent annual price increase for the 1,500 pieces of plasticware it uses every day. The company is grouping deliveries to save gas and has also added a $2 gas surcharge to deliveries.

March 1st 2008
WOMEN IN BUSINESS PROFILE What are you doing to be green? Catering Works is making a commitment to make environmentally responsible choices and reduce waste associated with our industry.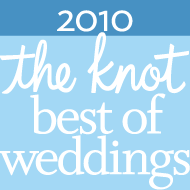 January 1st 2010
CATERING WORKS RECOGNIZED IN THE KNOT BEST OF WEDDING MAGAZINE Annual Survey of Recently Married Couples in RALEIGH, DURHAM & CHAPEL HILL Reveals Top Wedding Vendors.

November 1st 2006
NIBBLES IN NO TIME Make these party starters for fuss-free Entertaining-even after work. "You're ready to entertain if you rely on the Girl Scout motto 'Be prepared.'" That advice comes from Jill Kucera, mom and owner of Catering Works in Raleigh, North Carolina. We've included some of the key items Jill keeps on hand in her pantry and refrigerator to get the party started. "You'll stay calm, and guests will be impressed," she says.

April 17th 2005
DIXIELAND DELIGHTS Vibrant colors made their way to the four-tier cheesecake with white buttercream icing and wrapped with the same plaid ribbon as the bridesmaid bouquets. Mary Lindsey wanted the reception to be "Southern gourmet" ("I am a southern belle at heart, and we would be moving to Georgia!" she laughs.) The 300 guests enjoyed gourmet barbecue pork tenderloin with grits and shrimp, along with sugar snap peas, sweet potato biscuits and rolls, and homemade peach ice cream.

March 1st 2004
EXECUTIVE PERKS YOU CAN DUNK A Raleigh Company called Catering Works started out making late-night drop offs of milk and cookies to college students. Eventually, the company found that corporate clients also hungered for that same childhood treat- especially in the afternoons. The titans of business choose from the freshly baked "Dirty Dozen" ($12, plus delivery) to the 30-count "Birthday Bash" ($30, plus delivery) that come hot from the oven. "People love to order this snack for meetings and

November 1st 2003
WHEN TO CALL THE CATERER Jill Kucera, president of Raleigh's Catering Works, a catering and event planning company founded in 1988, has catered everything from a corporate family Day event for 10,000 at RTP to an intimate dinner for ten at home. "My best tip is to remember to have a good time," Kucera said.

May 1st 2002
MAIN COURSES Works founded in 1989 by award winning chef Jill Kucera, offers several cooking class series a year. The class I took, making homemade pasta, was part of an Italian cooking series taught by guest chef and former Catering Works employee (Joyce) Tarentino... While we've been working on dough with Tarantino, Jill Kucera has been preparing commercial-size portions of ingredients: two pounds of butter, a half-gallon of heavy cream, and large jars of spices.

June 1st 2001
RICHS FOOD WINNING IS SWEET RECIPE CONTEST Jill Kucera, owner of catering Works was recognized as one of the top ten contestants in a recipe contest sponsored by Riches food and held at the Culinary Institute of America in Hyde Park NY. Her recipe was a White Chocolate Caramelized Banana Créme Tart.