Posted to: Weddings on May 24, 2016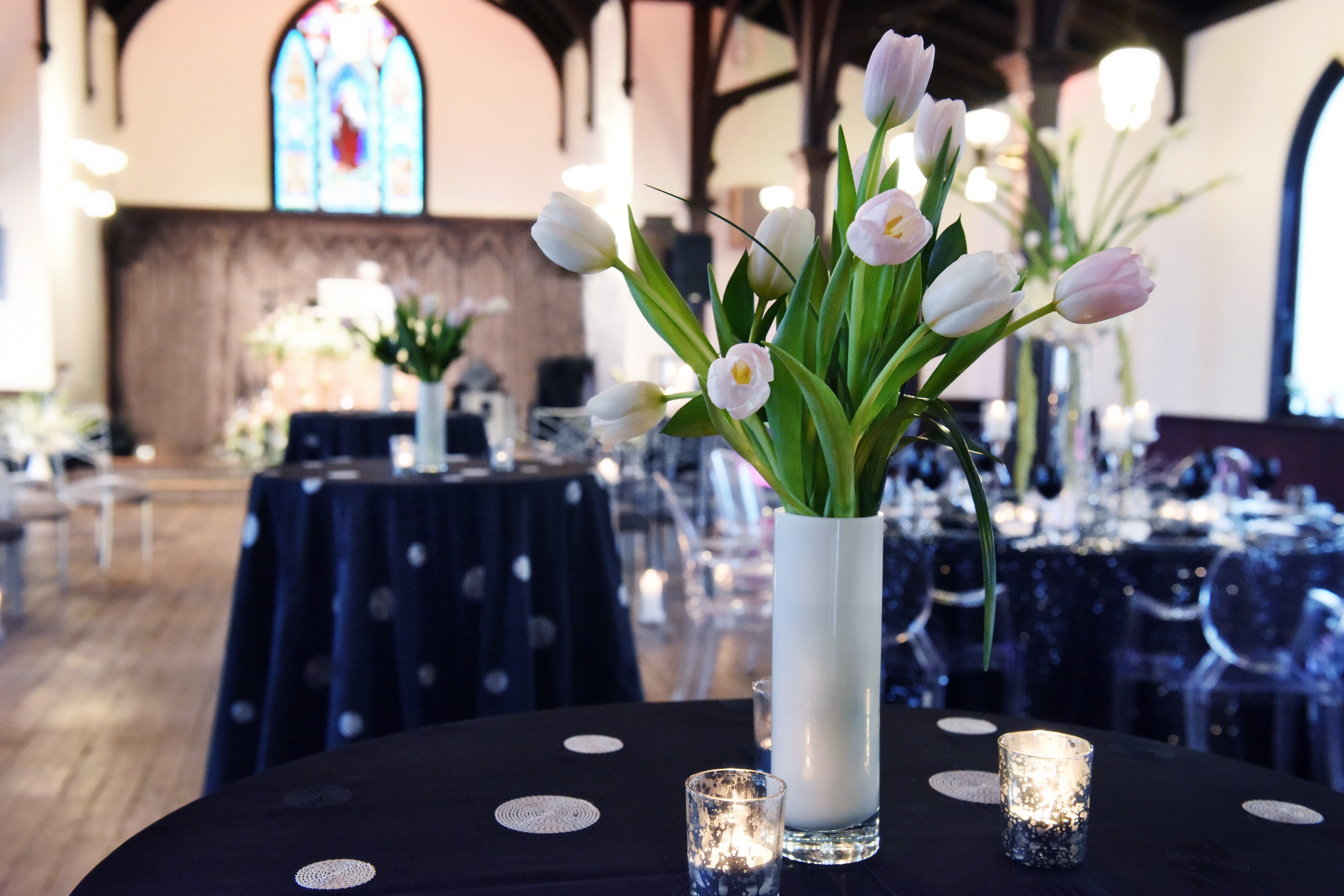 A Luxury Bridal Show Experience.
A few months ago, Catering Works participated in this event and we were located at All Saints Chapel in Raleigh, NC which was just one of the fabulous event spaces featured that night. Brides had a chance to visit them all, as a trolley took them from one venue to the other. A great way to cover a lot of ground and also meet fabulous vendors
This was an intimate and luxe wedding tour for discerning couples who want to mingle with in-demand vendors up close and personal, experience six unique wedding venues that are sprawling with ready-to-pick ideas, and walk away with a lush bouquet of resources to design their perfectly personalized day.
The WED Tour caters to altar-bound couples who are craving a certain je ne sais quoi from the wedding planning experience—and showcases the skills of top tier talent in an exclusive, vendor invite-only setting.
Whether your style is industrial-chic, Southern sophistication, or rustic refinement, we've got creative design concepts to suit every vision and taste.
From historical homes steeped in old-world charm, to ooh la la ballrooms that'll make you feel like a modern Cinderella, to picturesque gardens decked out in peonies and magnolias, and downtown museums celebrated for their architectural artistry, this is your chance to explore six bespoke weddingscapes that set the scene for lifetime memories. All photos by Dara Blakeley www.darablakeley.com