Posted to: Deliveries on Apr 15, 2016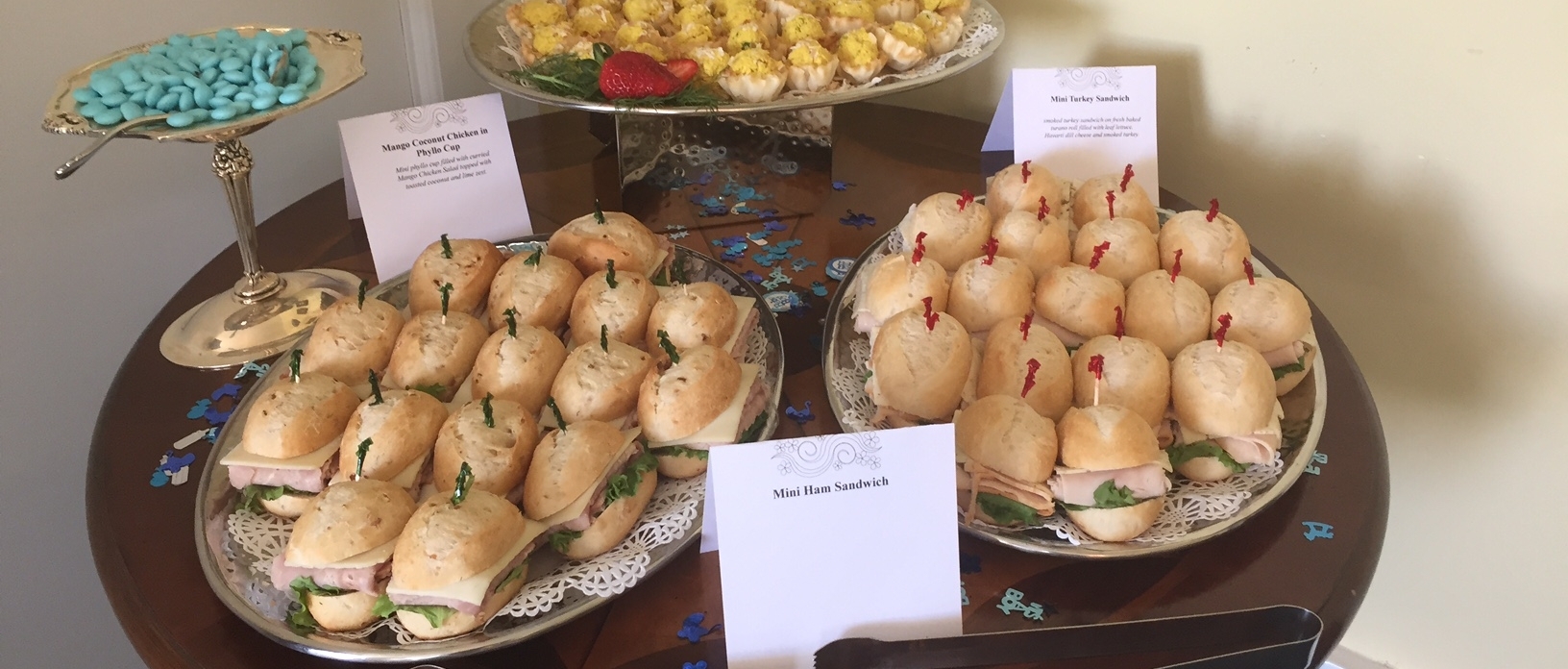 On April 9, 2016, we did a fabulous baby shower for Keith and Rhonda. They are having a baby boy so, of course, the theme was traditional blue & white. This was a luncheon at 12:30 PM so we delivered and set up a lovely display on their dining room table which included mini sandwiches, Caprese Tortellini Picks, Fruit and Hot Dip. We also provided a refreshing citrus punch.
This is what they had to say:
Hi Eva,
Yes, everything was great! We appreciate everything you guys did to make it a success (pictures attached).
We got a lot of compliments on the food and how wonderful it was.
Thanks again!!