Posted to: General News on Apr 15, 2016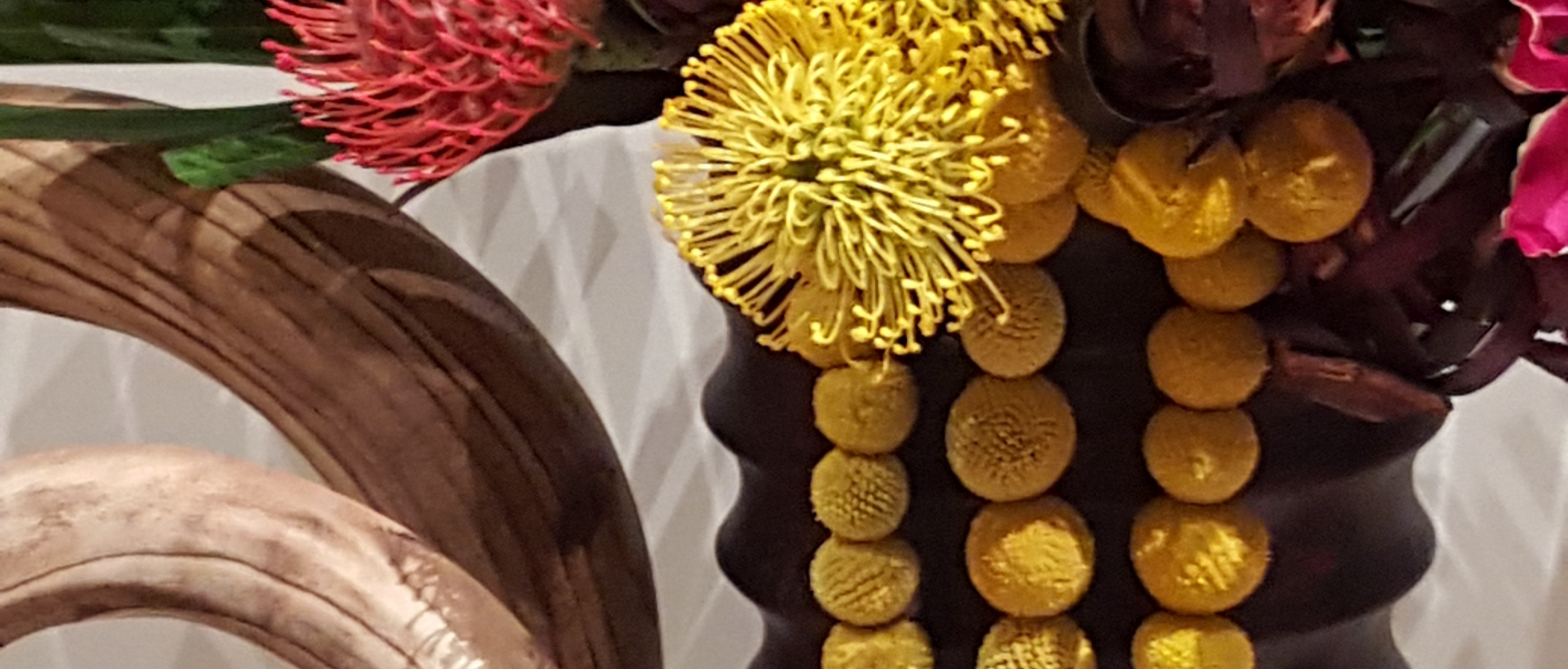 After last year's inaugural event received rave reviews, Art in Bloom returned for its sophomore year with a four-day celebration of art, flowers and creativity at the North Carolina Museum of Art April 7-10, 2016 There were 56 creations of breathtaking floral arrangements inspired by works of art in the museum's permanent collection. An Opening Dessert Reception gave guests a chance to interact with the floral designers. Once again we participated with Joseph our wonderful florist, participating. He had fun with the details of his design and interpretation of the West Mexican standing female figure artifact by mixing textural elements like carved wood orbs with strands of flowers, desert succulents, and terra cotta bowls.
Let's keep our fingers crossed that this becomes an annual event.