Posted to: Cakes by Will Lampley on Nov 7, 2016

The Icing on the Cake!
Look for the latest edition of Catering Magazine, and you will find Lorin Laxton's interview regarding Wedding Cake and Wedding Dessert Trends.
Catering Works was recently selected as on of the Best Wedding Cake Bakers in Raleigh, by Expertise, a national ranking and expert referral service.
The Wonderful World of Wedding Cakes
One of the most enjoyable aspects of planning your wedding is designing the cake. Just about any inspiration can play a role in the decision process for a cake, whether it be color, texture, style or other thematic influence, it reveals a part of who the bride and groom are as a whole, and creates a visual impact that will be remembered for years to come.
Expert Advice
?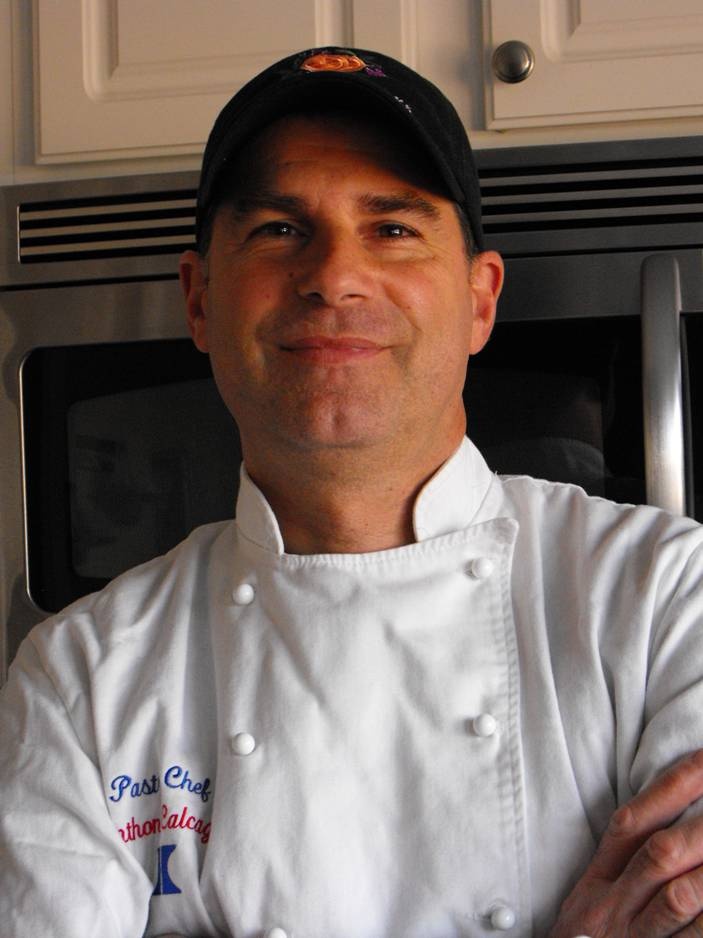 Catering Works Executive Pastry Chef, Anthony Calcagno creates beautifully elaborate or stylishly simple cakes designed to your preference. Before he had found his career as a Pastry Chef he pursued architectural drafting, this talent along with his love for anything chocolate lead him into the pastry arts. His career has been extensive, and he has held prestigious positions in New York and Washington, DC before coming to North Carolina. He also expanded his knowledge of pulled sugar and chocolate sculpting at the International School of Confectionery Arts with world renown Pastry Chef Ewald Notter. Anthony has gained the reputation of one of the area's leading wedding cake designers. He has earned many pastry awards for originality and best in show. His creations have also been featured in Culinary Trends Magazine, Cary Magazine, and the New York Times.
Seasonal Tips
During the winter months, pretty much anything goes as far as cake flavors, fillings and icings. You may want to gravitate toward seasonal flavors such as apple, pumpkin, pomegranate or blood orange, anything with a warm spice like cinnamon, nutmeg or cardamon is has a wintry feel. The summer climate of NC offers a few more challenges; while buttercream and pastry cream are ok, whipped cream and cream cheese icings are not stable enough to endure the heat. Mousse fillings can be bound with gelatine to hold up better and citrus fillings and berries are crowd pleasers during this time of year. Outdoor displays are not recommended
What's Trendy now
Anthony shares that fondants are hot now. The possibilities of shapes and colors, tiering styles and creative design are endless with fondant. Anthony's creations run the gamut of high style trendy to simple and understated. During his career he has seen trends come and go and his personal preference is a classic traditional and elegant white cake, it never goes out of style. Innovative dessert displays are a nice way to create visual impact and afford your guests a variety of flavors!
A few other trends
Metallic Cakes, Ruffled Cakes, White on White Cakes, Painted Wedding Cakes, Lace Wedding Cakes, Woodland Wedding Cakes, Geometric Wedding Cakes, Rosette Wedding Cakes, Sugar Flower Bouquet Cakes, Illustrated Wedding Cakes, Ombre Wedding Cakes.
We recently featured some of these cakes in our last tasting event with pricing information, which our guests found very helpful
Size & Servings: 6-10-14-18 / 250 guests
Suggested Flavors: Chocolate Cake with Peanut Butter Buttercream Filling, Vanilla Chiffon Cake with Fresh Berries and Cream Pastry Filling, Buttercream Icing.
$1464.00 ($6 per serving)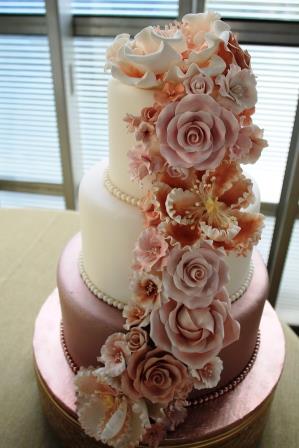 6-9-12" / 140 guests
Suggested Flavors: Chocolate Chip Cake with Cannoli Cream Filling, Yellow Cake with Chocolate Ganache Filling, Fondant Icing.
$1292.00 ($9 per serving)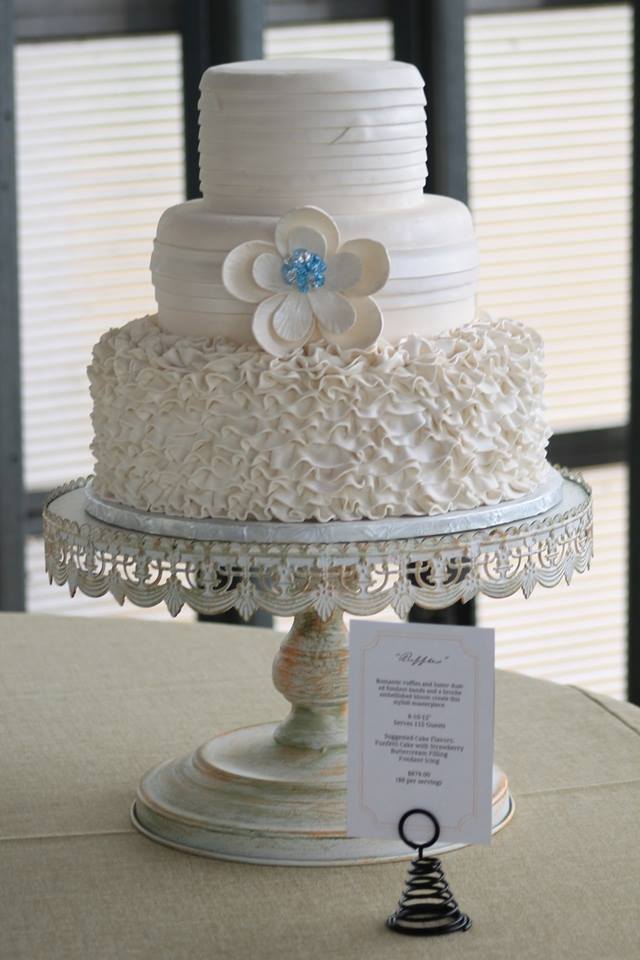 8-10-12" / 115 guests
Suggested Flavors: Funfetti Cake with Strawberry Buttercream Filling, Fondant Icing.
$879.00 ($8 per serving)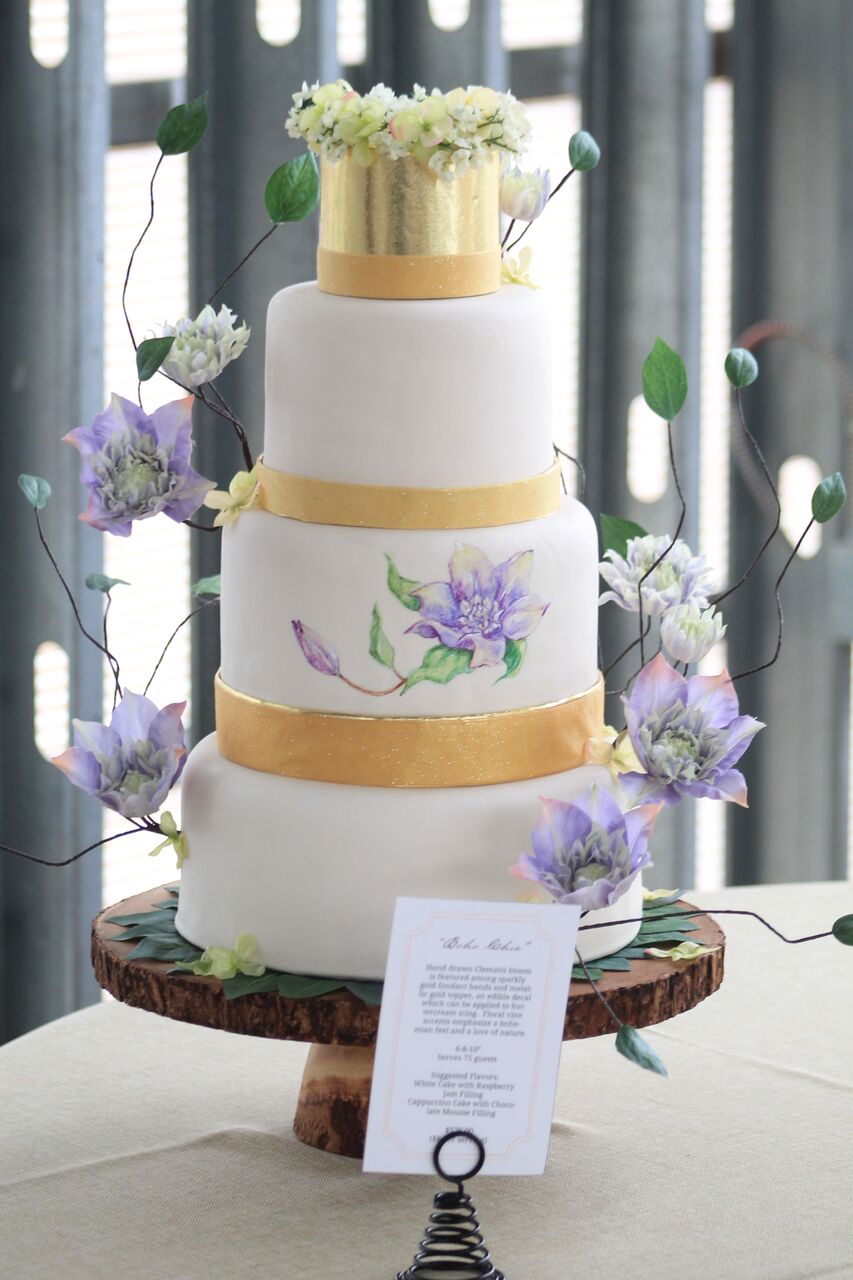 6-8-10"/ 75 guests
Suggested Flavors: White Cake with Raspberry Jam Filling, Cappuccino Cake with Chocolate Mousse Filling.
$576.00 ($8 per serving)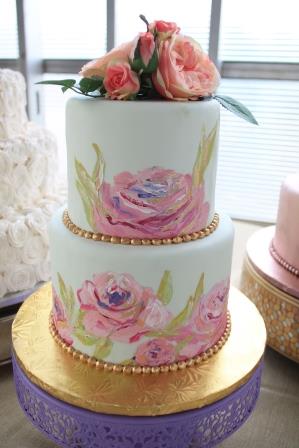 6" -9" / 45 guests
Suggested Flavors: White Cake with Lemon Curd Filling, Red Velvet with Cream Cheese Filling, Fondant Icing.
$450.00 ($10 per serving)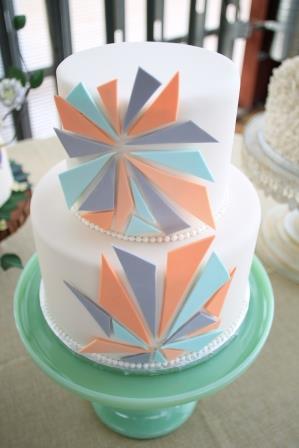 6' - 9" / 45
Suggested Flavors: Yellow Cake with Chocolate Buttercream Filling, Carrot Cake with Pecan Caramel Filling.
$315.00 ($7 per serving)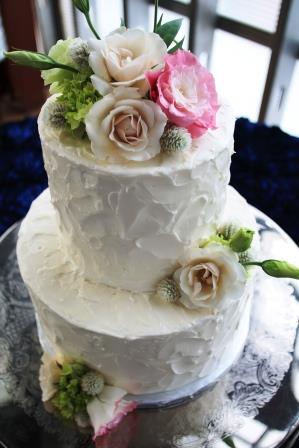 6" -9" / 45 guests
Suggested FlavorsWhite Cake with Lemon Curd, Red Velvet with Cream Cheese Filling.
$240 ($5 per serving)
Wedding cakes have been a very special tradition and bring a beautiful meaning to the big day!
As in the fashion world saying "it always comes back" we pulled this image from the Catering Works photo archive (2010), and find that this treatment is back in the mainstream of trends, called the Quintet display. We thought it was such a fun idea to show "then and now" in cake trends, we wrote another blog!?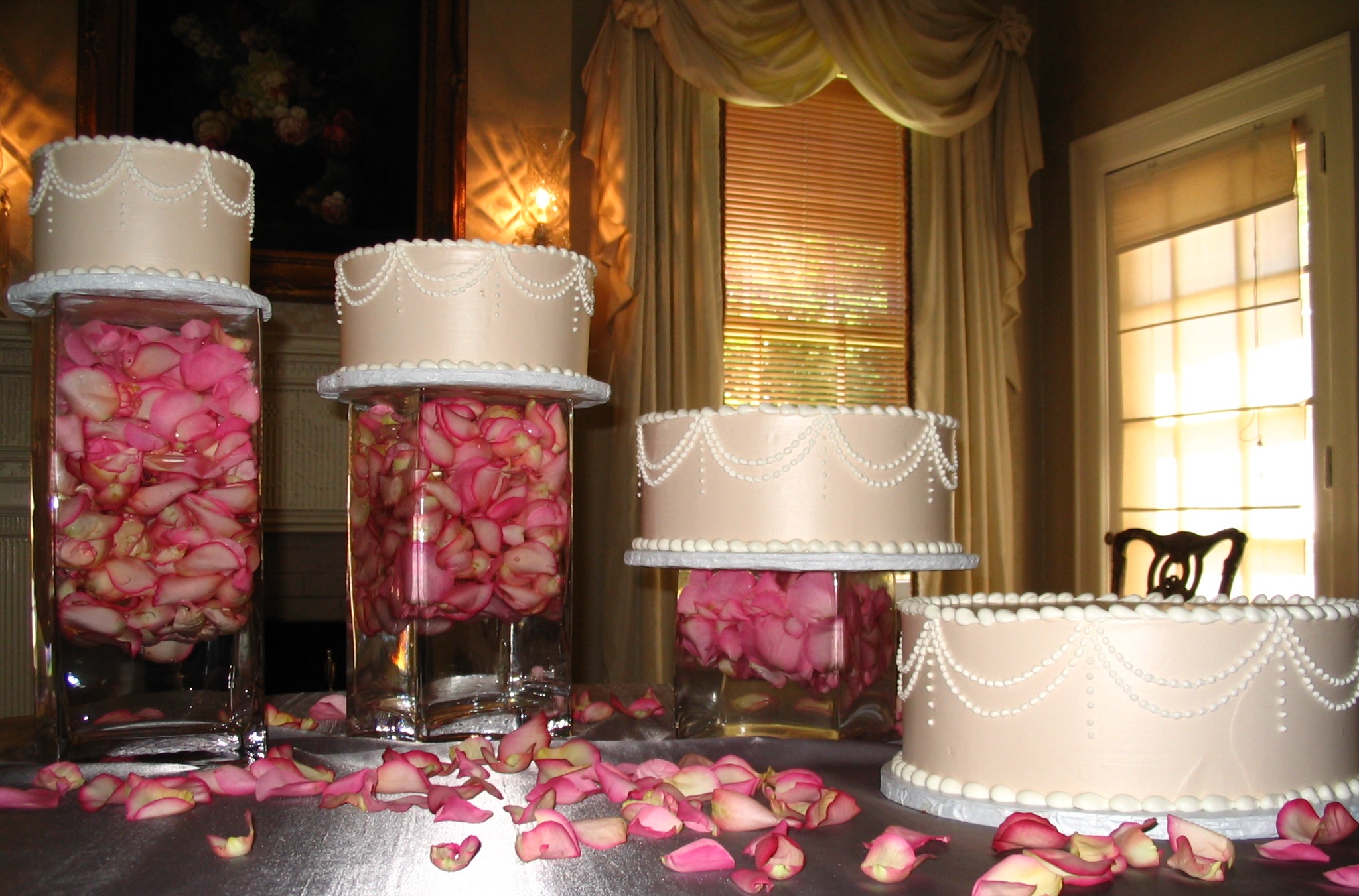 ?