Posted to: Weddings by Meme Khalaff on Feb 5, 2018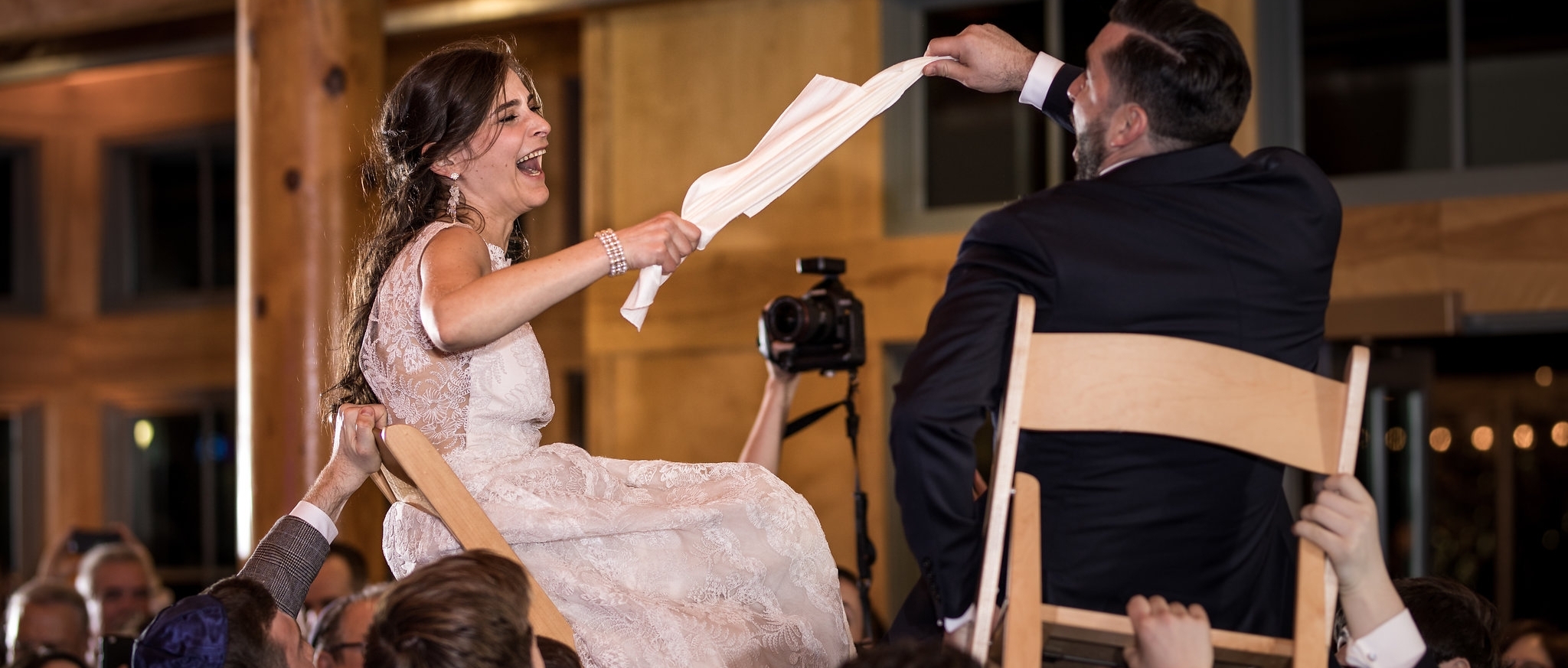 Photography: Paul Seiler Photography.
Venue: Sarah P. Duke Gardens
Duke Gardens was the site for the early spring evening wedding of Rachel and Ben.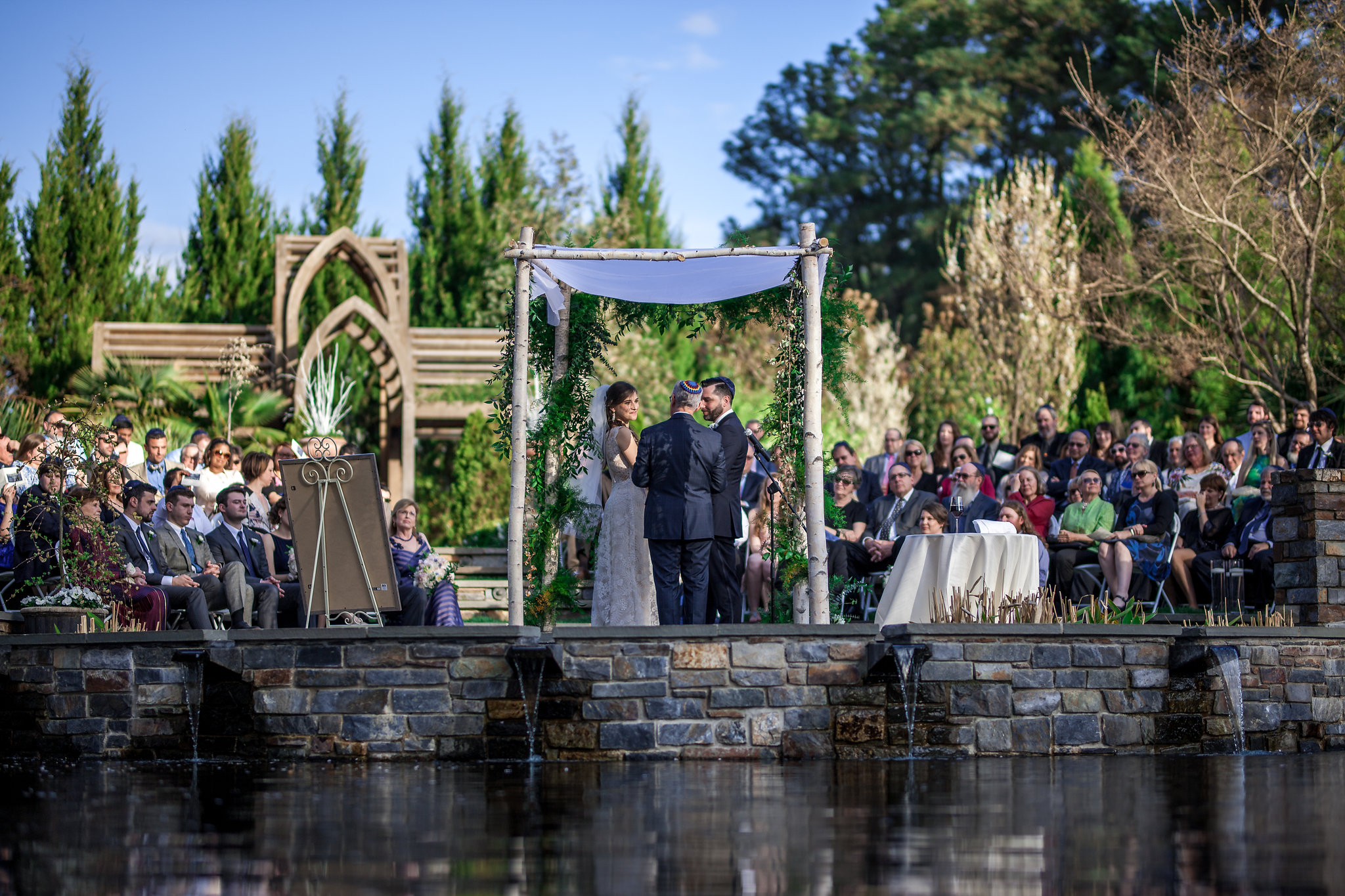 DESIGN TIME
The ceremony was in the amphitheater and the focal point of the ceremony was the chuppah, rustic with branching posts accented with flowing greenery, vines, and blooms. The bride chose a neutral palette of soft, romantic colors; ivory, blush, and touches of lavender. Rachel carried a hand-tied bouquet featuring garden roses and freesia and Ben wore a coordinating boutonniere. Her attendants were dressed in a luscious, rich violet.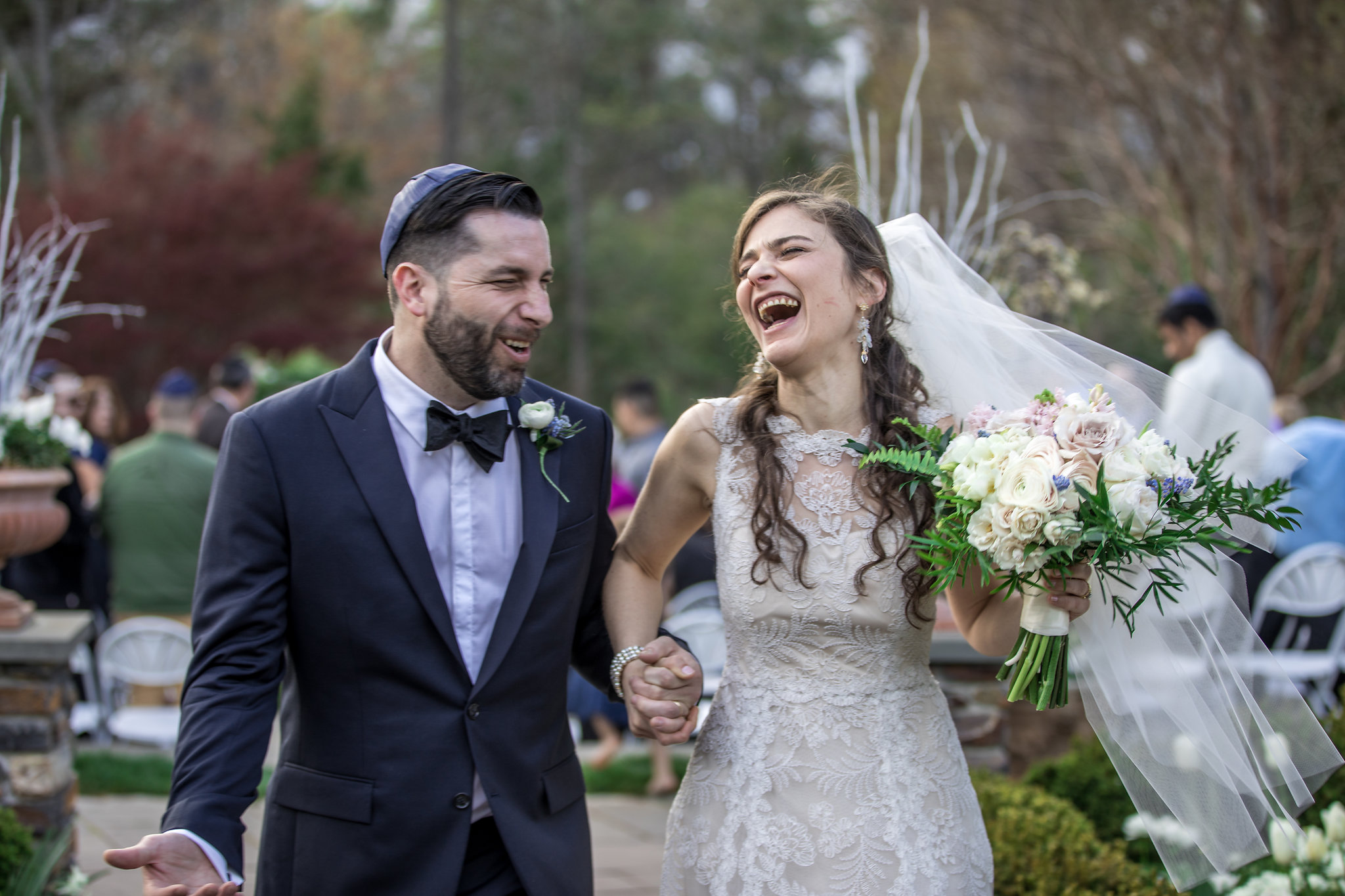 After the ceremony, guests retreated to the patio for cocktail hour.
ON THE MENU
The party started off with both a sumptuous hors d'oeuvres display and passed appetizers as well.
Won Ton Tuna Crisps

Figs in a Blanket

Butternut Bisque Shooters

Micro Herb Salad with Beets, Chevre, and Apple on Endive

Middle Eastern Dipping Display

International Cheese Display

Wood Smoked Salmon
The guests then gathered for a sit-down meal.
Mixed Greens with Cranberries, Pears, and Walnuts

Corvina with Garlic Butter

Cheese Grit Cake

Sauteed Spinach
The dinner plates were garnished with Fried Green Tomatoes with Basil Aioli and Red Pepper Coulis.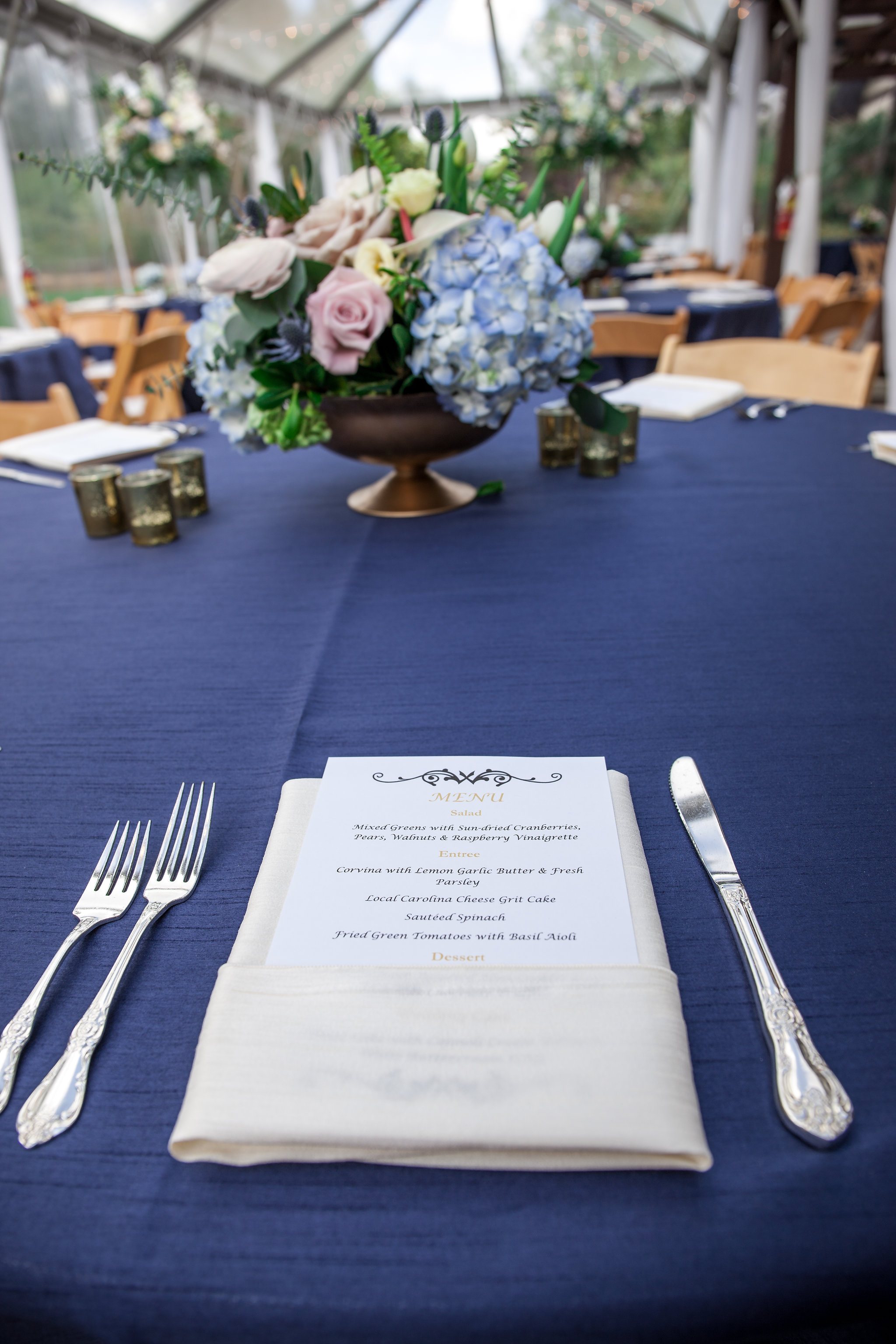 The flowers, provided by Bloom Works were lush and romantic in shades of blush, ivory, soft pastels of blue, cream, and pink and were striking against the ivory and navy linens for the seating tables.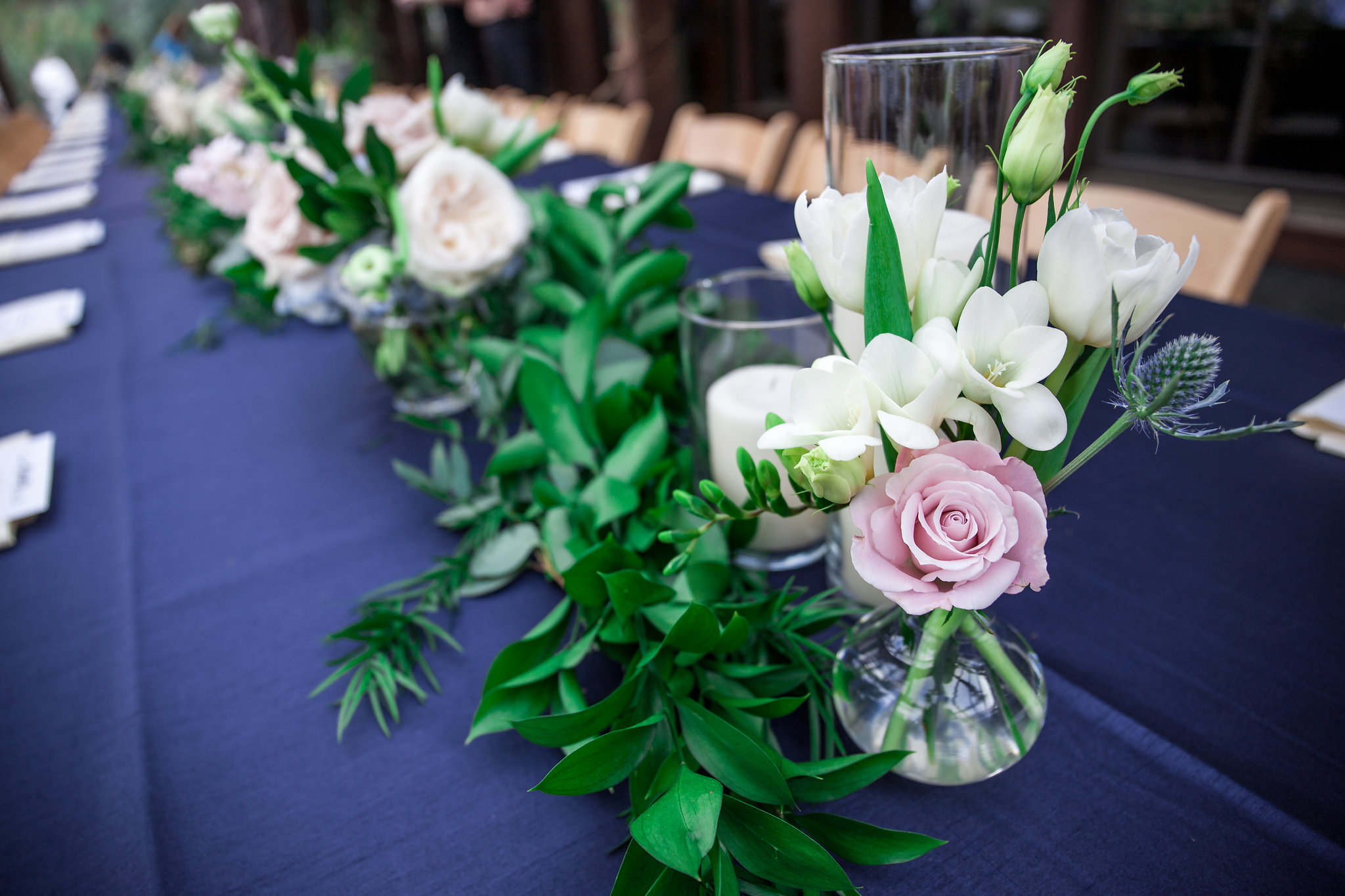 THE ICING ON THE CAKE
Our own very talented Pastry Chef, Anthony Calcagno, made the four-tier wedding cake: white cake with a rich cannoli filling decorated with fresh blooms in shades of blush and ivory to match the brides' bouquet. The couple kept with time-honored tradition and saved the top tier of the wedding cake for their first anniversary.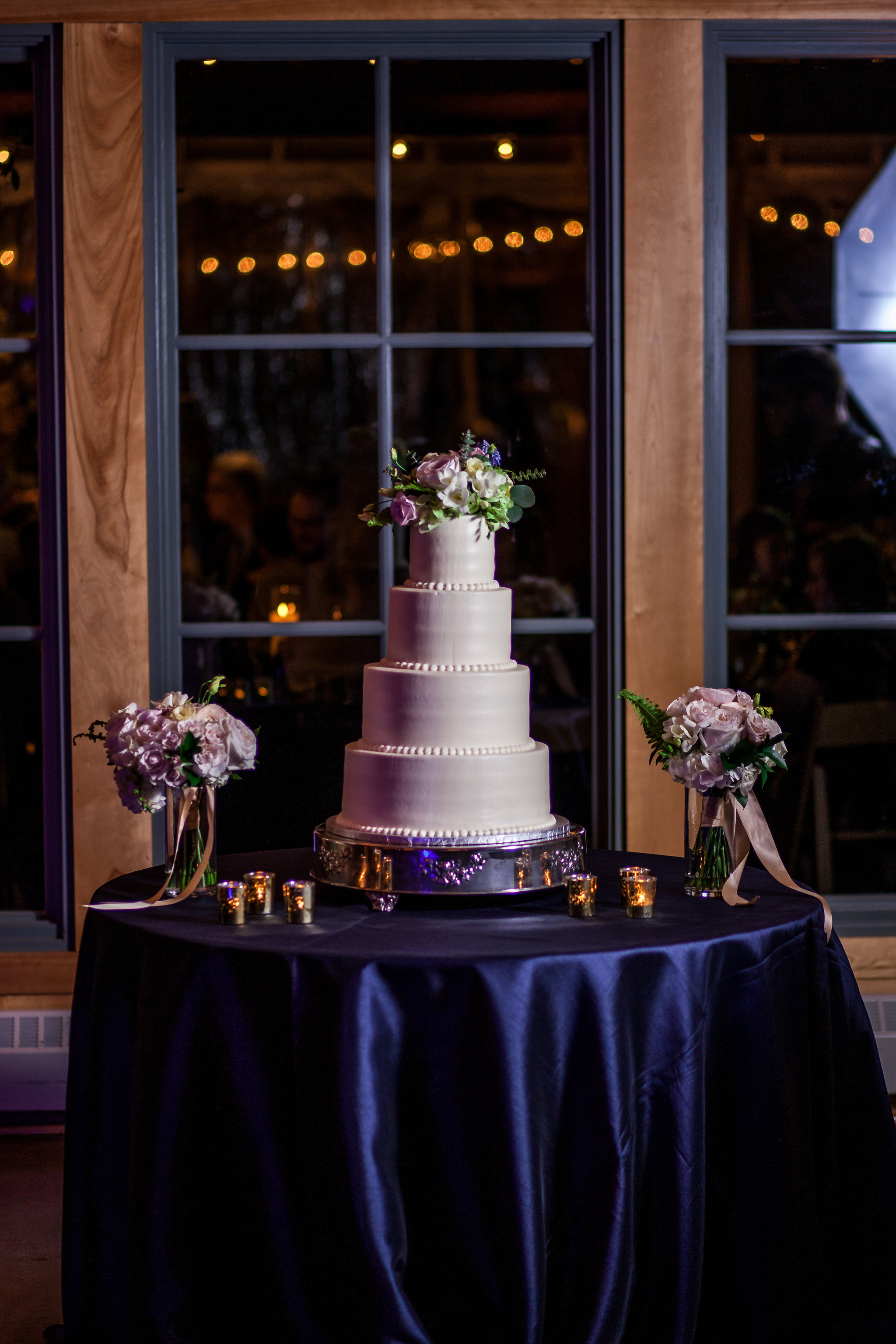 After dinner, the bride and groom and guests partied and danced to The Dickens Band.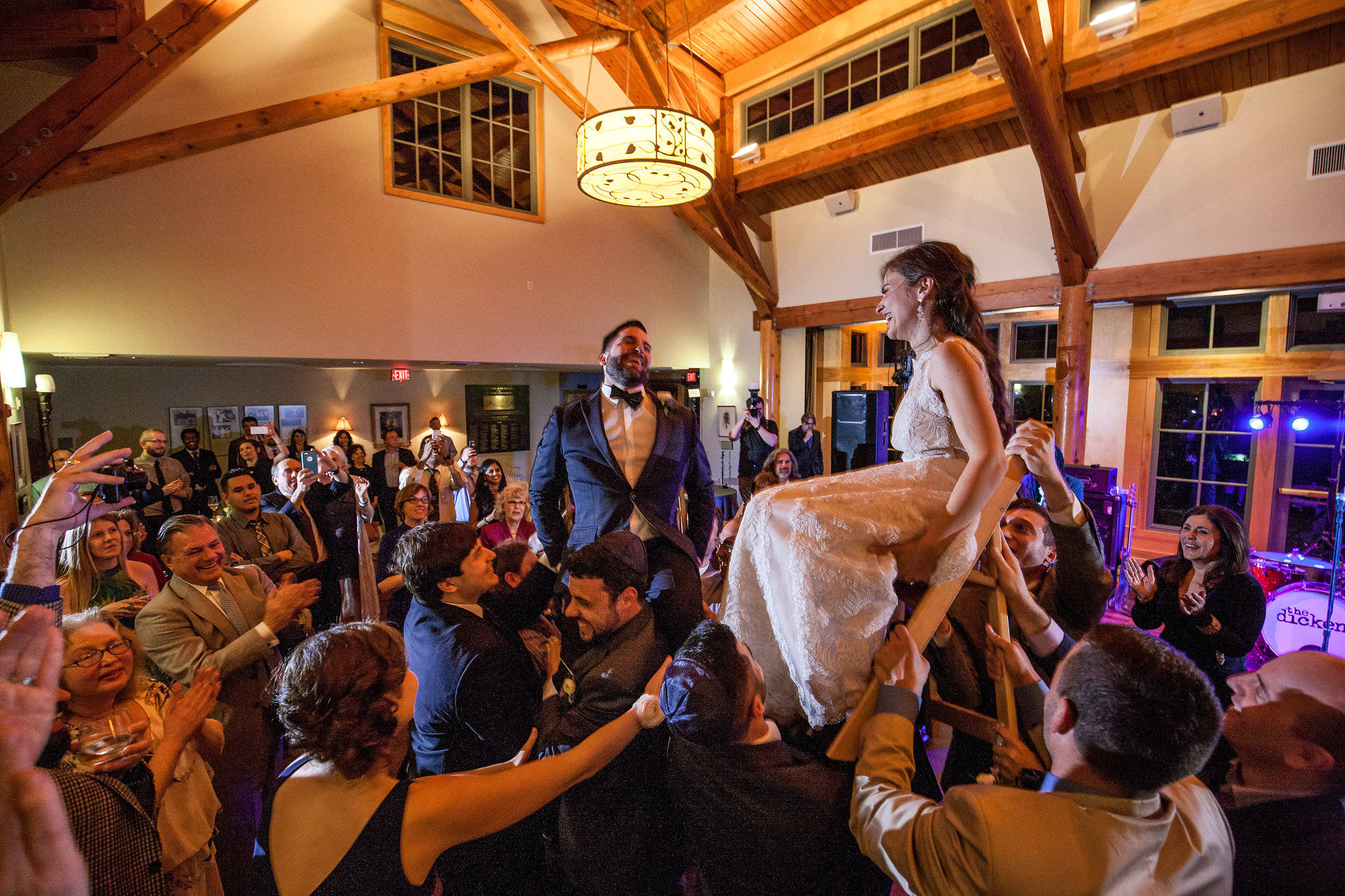 At the end of the evening, guests were treated to favors to remember this beautiful spring wedding.
A PICTURE IS WORTH A THOUSAND WORDS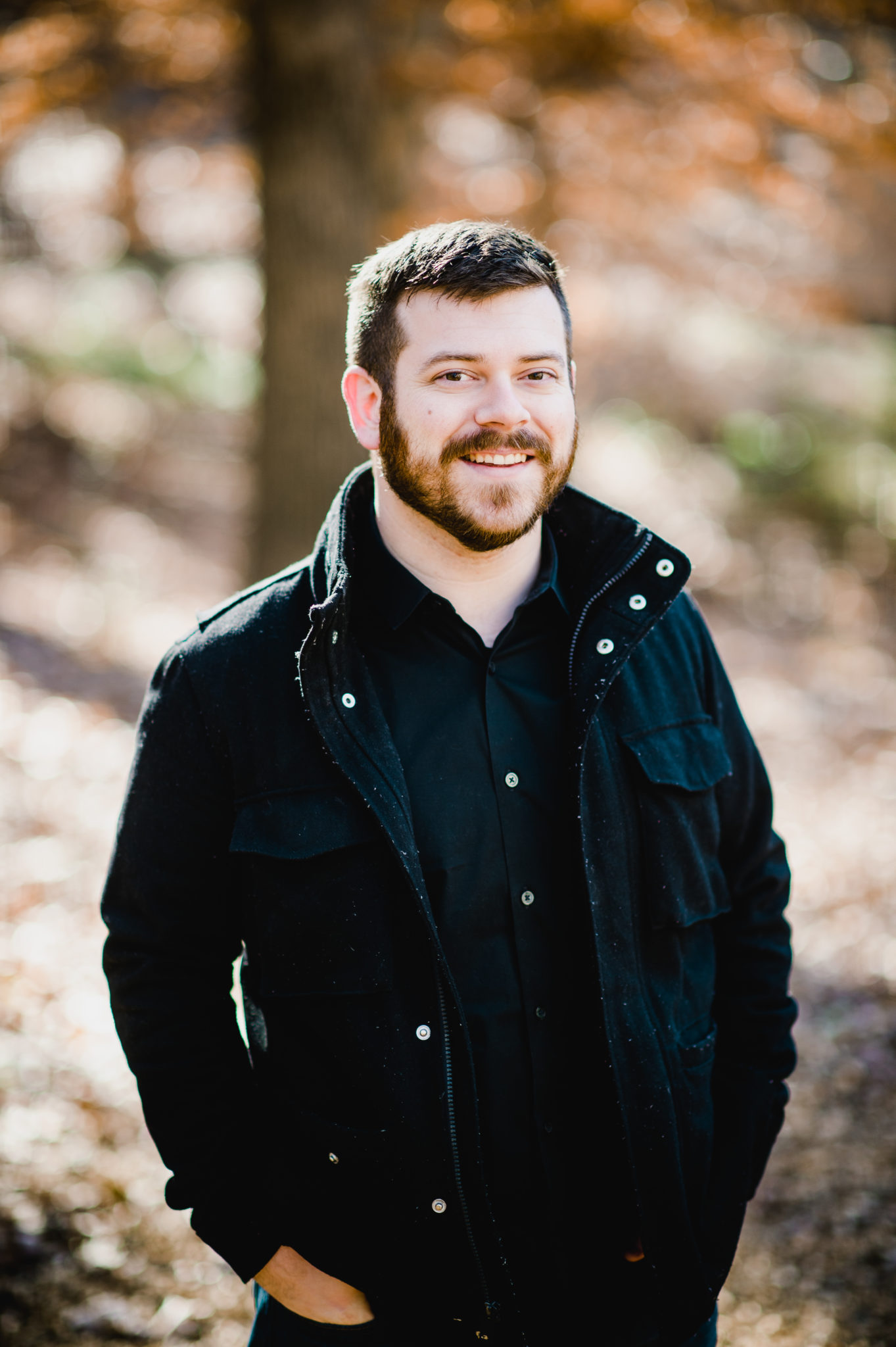 My approach to wedding photography is centered around fleeting moments of candid emotion. On the wedding day, I am most often operating in a photojournalistic style, more stepped back, as to not interfere with raw moments that naturally unfold.