Posted to: Cakes by Meme Khalaff on Sep 13, 2017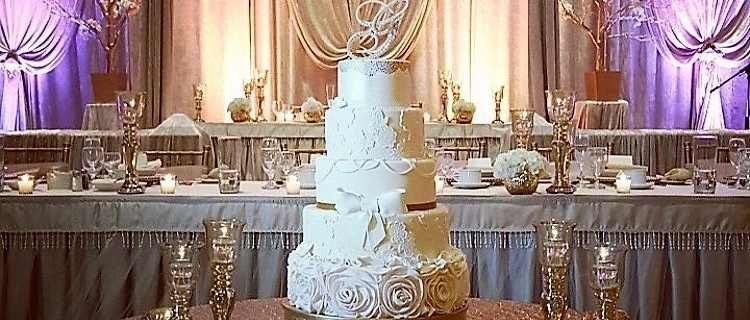 New York's cake designer and founder of "La Dolce Vita" specializes in original,
over-the-top cake creations, bringing a new level of creativity to Pastry Works, Catering Works' bakery division
Jill Santa-Lucia, President of Catering Works and Executive Chef Rich Carter, are pleased to announce the arrival of fellow New Yorker, Maria Giacona to the CW crew.
Hailing from Auburn, NY, she owned the world-renowned bakery, La Dolce Vita, a "Cakery" specializing in high-end, crème de la crème creations with a touch of whimsy.
After two years in a long-distance romance with her Triangle-based significant other, Maria sold her bakery, married her sweetheart and moved to Raleigh. After lengthy research on career options, she chose Catering Works. They agreed; she was a perfect fit for their pastry team.
"I fell in love here," Maria smiles. "Not only with my husband, but with the Triangle and the Catering Works family. They understand I'm not only a pastry chef, but also an entrepreneur. I have the freedom to get really creative, but at the same time, have a support system that allows me the time and flexibility to express myself through my cake creations."
Maria started working in her first bakery at age 15, combining her love of cooking (a Food Network junkie) and art (she's a full-fledged sculptor) into the perfect marriage of art and baking. She graduated from THE Culinary Institute of America in 2007, worked at the esteemed Hotel Syracuse, and started La Dolce Vita in 2009.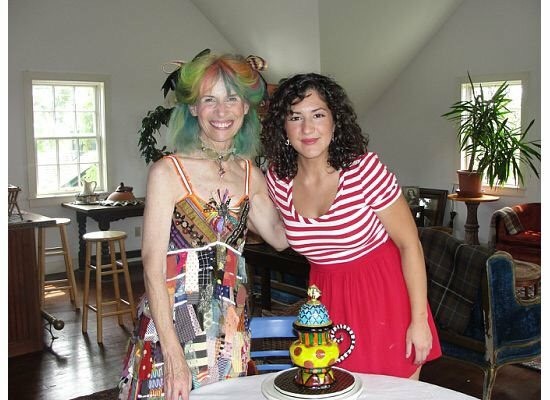 Her company's unique perspective, particularly Maria's sculptural, "3D" cakes soon become an established brand among New York's elite crowd, working with "Wedding planner to the Stars," Colin Cowie and Victoria Mackenzie Childs, founder of the NYC based manufacturer and retailer of ceramics and hand-painted imported furniture retailer, Mackenzie-Childs.