Posted to: General News by Lorin Laxton on Aug 14, 2017

Gather your friends, employees and colleagues for a spectacular once-in-a-lifetime event on Monday, August 21st for a SOLAR ECLIPSE gathering!
Solar eclipses are exciting events that capture the imagination of us all. We invite you to join us in experiencing this wondrous, unique event in our solar system by holding your own eclipse party!
These parties are a fun way to share the excitement with your clients, employees, friends and family. You invite guests and Catering Works will take care of the rest!

Maximum View in Raleigh:
Monday, August 21, 2017 at 2:44pm
Global Type: Total Solar Eclipse
Raleigh: Partial Solar Eclipse
Begins: Mon, Aug 21, 2017 at 1:16 pm
Maximum: Mon, Aug 21, 2017 at 2:44 pm
Ends: Mon, Aug 21, 2017 at 4:06 pm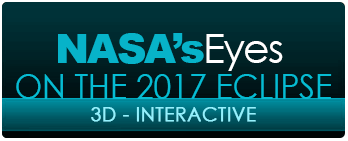 ?Please feel free to download fact sheets other materials credit NASA.