Posted to: Weddings by Catering Works on May 11, 2016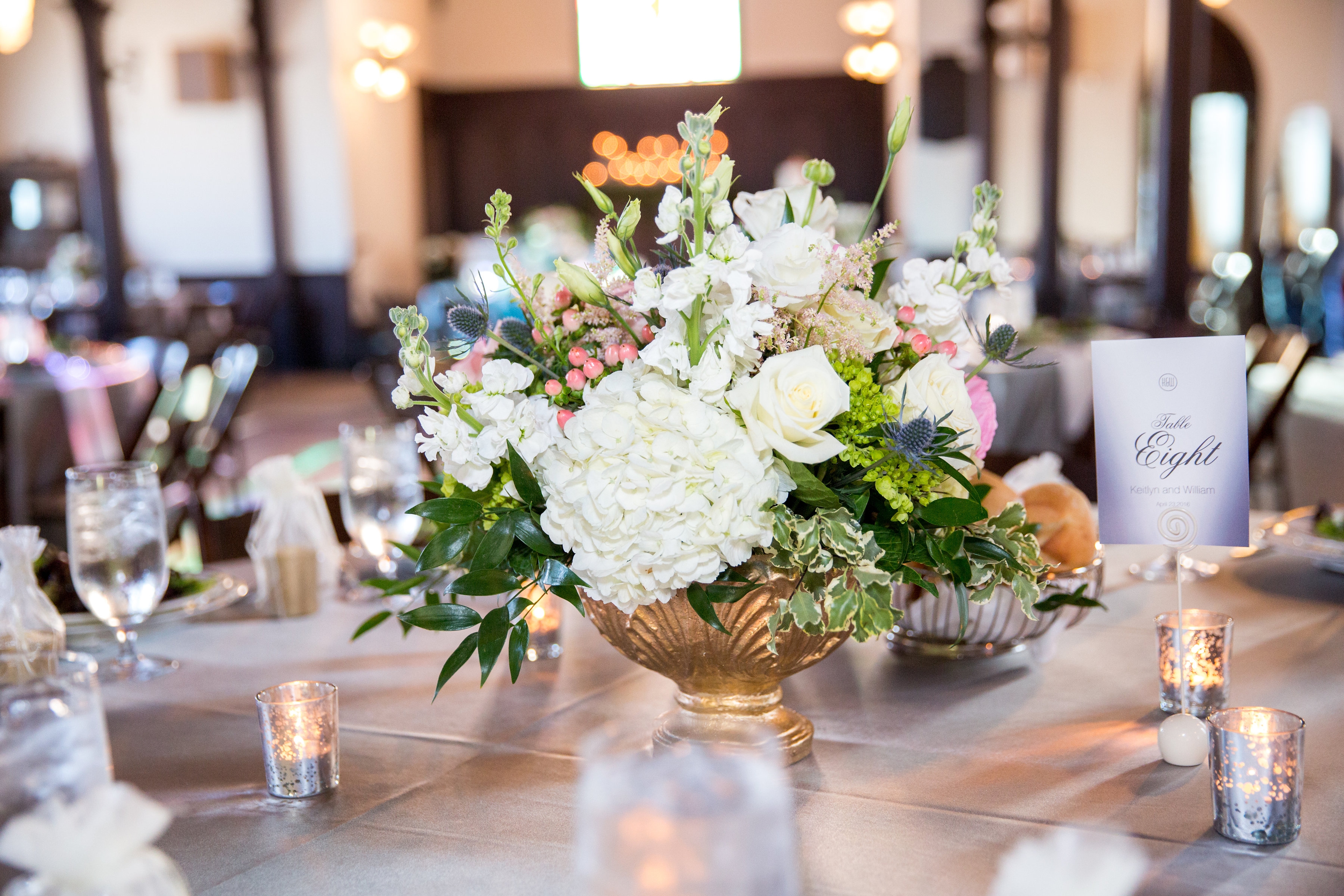 Wedding and Reception at All Saints in April
We had the pleasure of working with a most wonderful couple to make their wedding dream a reality. Shortly after they hired us for their wedding, they found out that they were moving to Charlotte and as you can imagine it was a hectic time for them in the middle of planning a wedding!
Not only did Catering Works deliver exactly what they wanted for the hors d'oeuvres, we had a wonderful signature drink called "Breakfast at Tiffany's" which was butlered to guests as they entered the cocktail hour. The groom wanted one dish to give a nod to his mother's heritage. We provided a dish called ~ Yuca Con Mojo for her.
In addition, Joseph of Bloom Works, a division of Catering Works provided the most beautiful flowers and helped transform the wedding ceremony site to a lovely reception space for dinner and dancing.
Our in-house executive pastry chef, Anthony Calcagno, created a delicious and beautiful cake. All was recorded by their wonderful photography, Tiffany L. Johnson Design www.tiffanyljohnson.com who kindly has let us share some of them here.