Posted to: Events by Will Lampley on Oct 13, 2016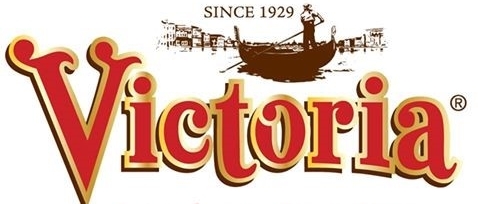 We recently participated in the Hot Sauce Festival in Oxford. This festival featured samples of a variety of bbq sauces, as well as breweries and wineries in competition for the best products and recipes. We represented Victoria Fine Foods, and sampled several sauces with Catering Works inspired recipes. A variety of sauces were sampled along with breads and pasta, and a cooking demonstration was also featured at our Victoria Fine Foods station.
Victoria Fine Foods is an Italian family business from New York, and started in 1929. They emphasize using fresh vegetables with premium ingredients while using a slow cooking process, which is a way they would serve their own family. They Maintain the approach where ingredients come first, which is a healthy approach. They use a slow kettle cooking process to give their pasta sauce the homemade taste and emphasize a homemade cooked meal. Some of their sauces include Tomato Basil, Vodka Sauce, Marinara, Fradiavolo, Roasted Garlic, Chianti Wine Marinara, and Italian Veggie Marinara, and Catering Works showcased several at the festival.
Chef Megan Prato went to Johnson and wales University, graduated in 2011 and has been catering for six years in Florida and now for Catering Works for 3 months. She has also traveled a lot to catering shows to learn more and traveled to Oaxaca, Mexico for 3 weeks to learn authentic Mexican cuisine. She demonstrated how to prepare Victoria Fine Foods Healthy Turkey Chili. Megan is a very healthy eater and showed her love and passion for cooking at the event.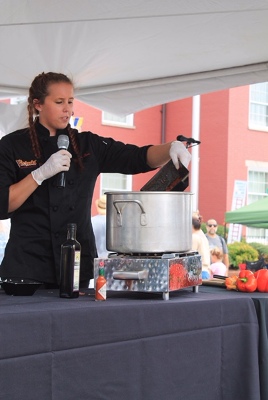 Catering Works had a great time featuring the products and educating guests about the recipes and features of the Victoria Fine Foods Line!