Posted to: General News by Lorin Laxton on Jul 21, 2014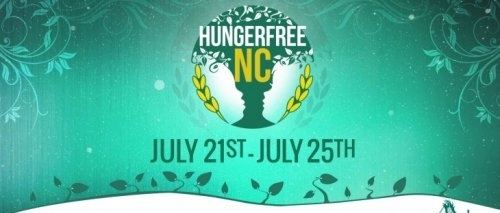 Catering Works is a proud supporter of the Interfaith Food Shuttle. Inter-Faith Food Shuttle is an innovative hunger-relief organization serving seven counties in and around the Triangle. Catering Works donates literally thousands of pounds of food to IFFS every year. The theme for IFFS annual Mediathon fundraiser is "Hunger Free NC" (join the conversation #HungerFreeNC). This week a series of educational programs will be featured on WRAL and other media. Here's a quick synopsis:
Monday, July 21 – A Place At The Table, 7pm, WRAL-TV
Thursday July 24 – WRAL documentary: Hungry for Answers, 7 p.m. a half-hour documentary, hosted and narrated by WRAL News anchor Debra Morgan, that looks at the issue of food insecurity and hunger in North Carolina.
Friday, July 25 – HungerFreeNC MEDIAthon to benefit Inter-Faith Food Shuttle, 6a-7p, WRAL-TV, FOXY 107/104, K97.5 and 103.9 The Light
Get educated… Get involved in this powerful community partnership, a week of programming and fundraising on WRAL-TV and Radio One stations FOXY 107/104, K97.5 and 103.9 The Light, beginning on July 21st, and a day-long Mediathon to benefit Inter-Faith Food Shuttle on Friday, July 25th.
You can make a difference!