Posted to: General News by Lorin Laxton on Aug 27, 2014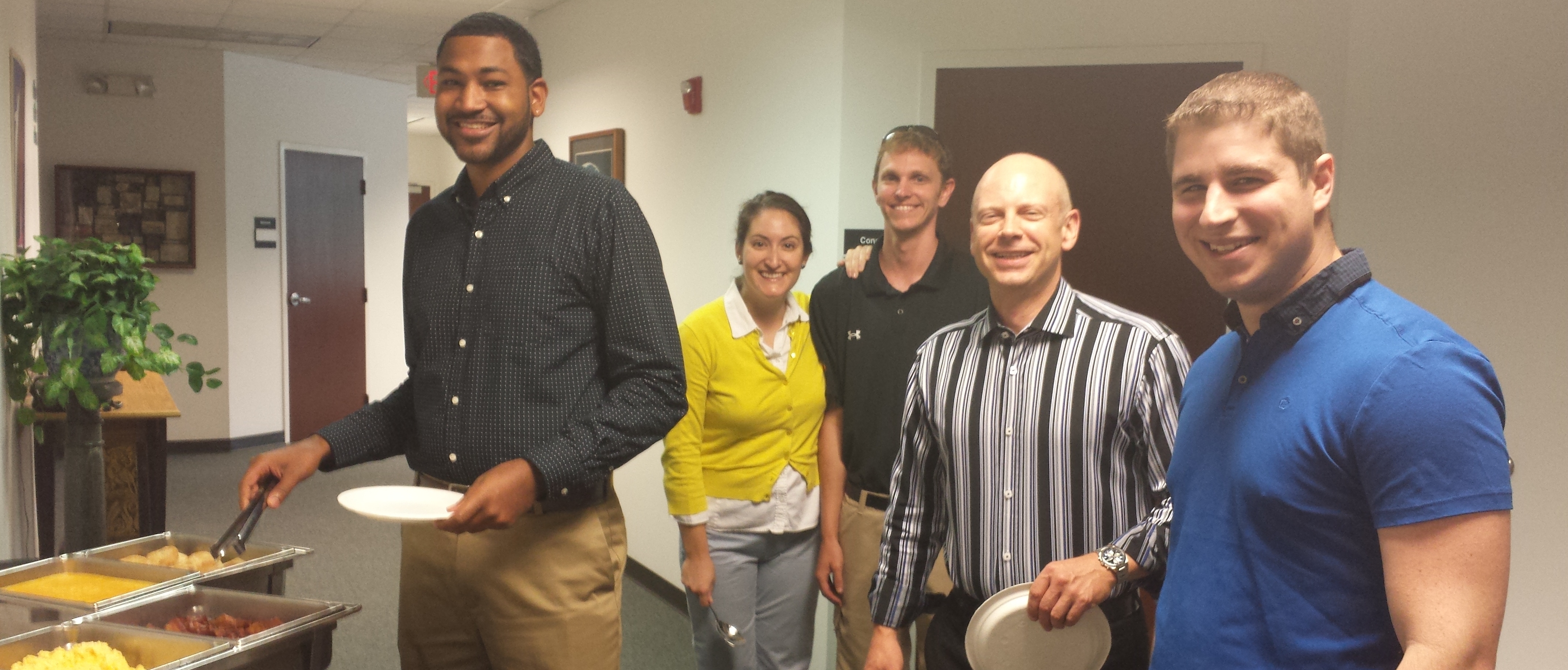 This month we extend a huge thanks to The Solution Center. Catering Works has exclusively served The Solution Center since 1996, and we are truly proud to partner with such a wonderful team!
Company Description: The Solution Center is the Triangle's premier corporate meeting center. We have 20,000 square-feet of flexible meeting space. Our experienced, dedicated staff has made The Solution Center a preferred location for corporate and training meetings for over a decade.

Once inside their spacious facility, you'll be able to choose from a number of comfortable, flexible meeting spaces. They offer ergonomic accommodations for as many as 150 people, private rooms for confidential conversations and separate offices for meeting planners.

Technology is your partner at The Solution Center. They're proud of our state-of-the-art capabilities that range from high-speed, wireless internet access to a full-range of audio/visual support.

They know that good food is a key to good meetings. Their unlimited Crossroads Café Break Package accommodates a variety of tastes and dietary needs; and the exclusive partnership with the award-winning Catering Works means they won't disappoint at meal times.

Of course, none of this comes together for you without excellent customer service and the attention to detail provided by the experienced, knowledgeable staff. From the moment you call us to plan your meeting to the support of our full-range of business services while here, you'll see how The Solution Center team manages all of your meeting needs, so you can focus on the business at hand.

Never underestimate the importance of convenience to all of your participants when choosing a meeting site. They are conveniently located; just off I-40 near RDU in the Research Triangle Park – minutes from Raleigh, Durham, Chapel Hill, Cary and closely situated to our Preferred-Partner Hotels, which are a free shuttle-ride away.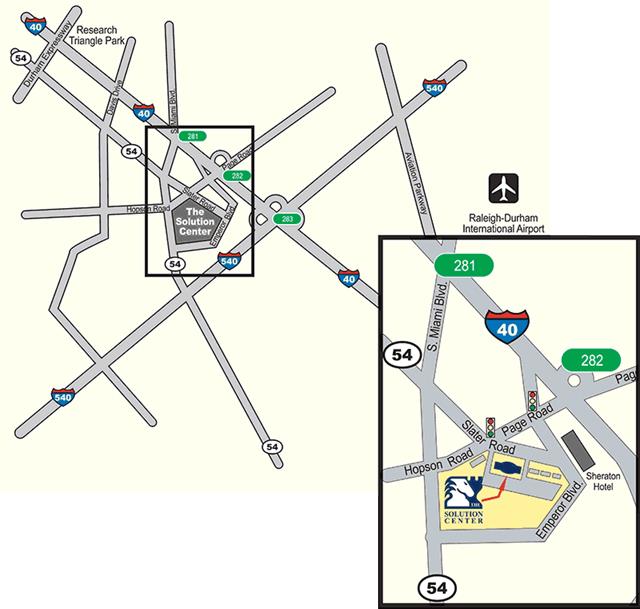 Did you know they are more than a meeting facility? In addition to hosting meetings at the facility, they also offer off-site meeting planning and meeting management services through Meeting Planning Solutions. TSC can manage all aspects of your meeting, from initial planning through the registration process, event execution and post-evaluation.

Rely on The Solution Center's full-service capabilities so you can focus on business goals, not meeting details. Contact The Solution Center for your next meeting!
Location: 1101 Slater Road, Suite 200, Durham, NC 27703
Company Started: 1986
Favorite Recipe Item: Cheesy Grits!
Website: www.thesolutioncenter.com
Facebook: https://www.facebook.com/pages/The-Solution-Center/76041939502