Posted to: General News by Lorin Laxton on May 18, 2015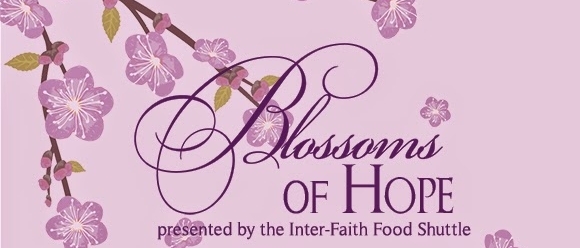 Catering Works has been a regular participant in the Blossoms of Hope Luncheon, a benefit which supports Interfaith-Food Shuttle.
This luncheon began 15 years ago in support of the Inter-Faith Food Shuttle's Culinary Job Training Program. Their vision was to offer a venue for our student graduates to have hands-on experience with the participating restaurants. Daniel Schurr and Kim Reynolds of Second Empire embraced this vision and made this dream a wonderful reality.
This year, the event was held on May 3rd, and over $8,000 was raised through raffle tickets and donations. 5 exquisite courses were served to the guests, and Catering Works featured a beautiful Strawberry Eclair plated dessert.
Co-Chairs for this event, Maxine Solomon and Ann Marco were thrilled with the turn out and fundraising success.
My Dear Jill,
I can't begin to Thank You and Anthony for the amazing Strawberry Eclairs that you donated for Blossoms of Hope. They were delicious and beautiful!!
We raised $9760.00 on Sunday!!! Without your generosity, this would not have been possible. I know this was a tremendous sacrifice of time for you and your staff.
See you soon,
Annie