Posted to: General News by Donna Levy on Apr 30, 2019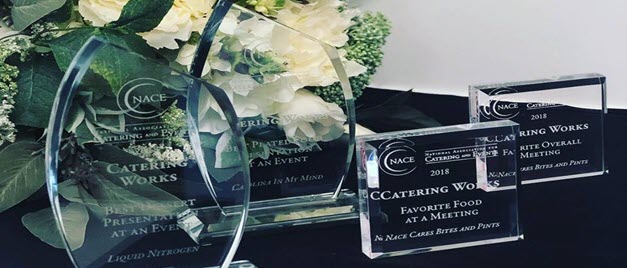 On Tuesday, March 12, 2019, Triangle NACE hosted its awards gala at 21C Museum Hotel in Durham, NC and the theme was "NACE is the Future". Many vendor sponsors worked together to create a memorable evening celebrating the best of the best in catering and events in the Triangle area.
Catering Works was the recipient of four awards at the gala. Received were awards for Best Dessert Presentation at an Event, Best Plated Food Presentation at an Event, Favorite Food at a Meeting, and Favorite Overall Meeting.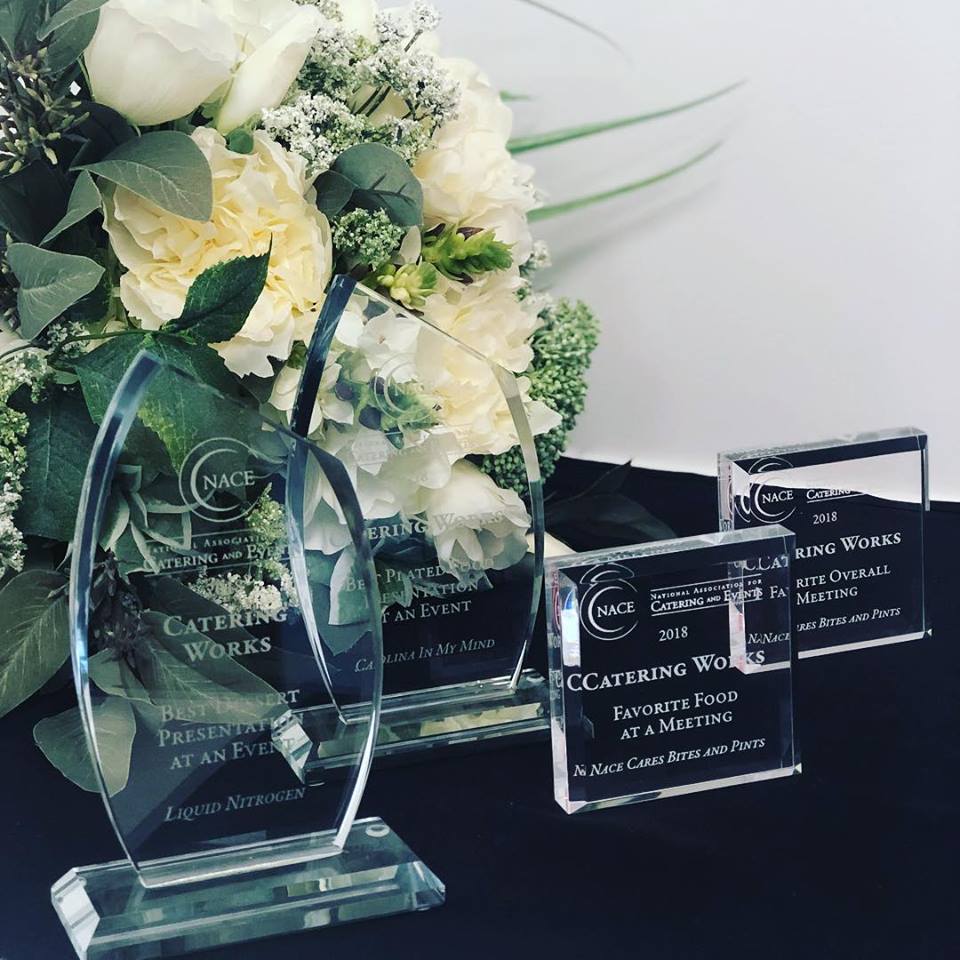 Our Liquid Nitrogen Station took home the Best Dessert Presentation at an Event award. Catering Works presented a fun, interactive, and playful dessert display for their January 25, 2018 Tasting Night. Dabbling in some Molecular Gastronomy, the Liquid Nitrogen Dessert Station is a performance station where delicious treats are created using liquid nitrogen.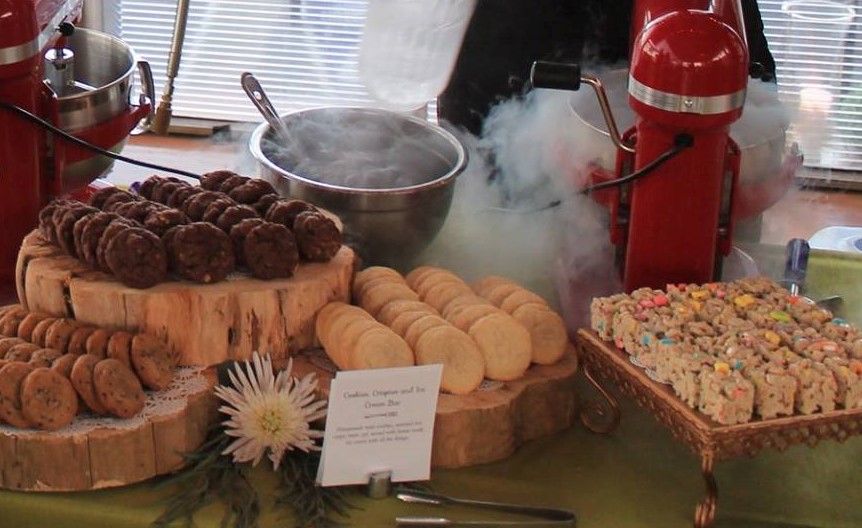 The Best Plated Food Presentation was awarded for the Carolina in My Mind Dinner hosted on August 24, 2018 at our on-site venue, The Laurelbrook. It was one in a set of themed dinners for our Culinary Adventures dining series. We wanted the event to be a celebration of North Carolina and her diverse culinary personality. Our talented culinary team drew menu inspiration from the coast to the mountains, putting a modern spin on traditional Carolina cuisine and elevating conventional flavor profiles to the next level. They mined NC's strong agricultural heritage and incorporated accustomed Carolina staples like corn, sweet potatoes, pork, and greens.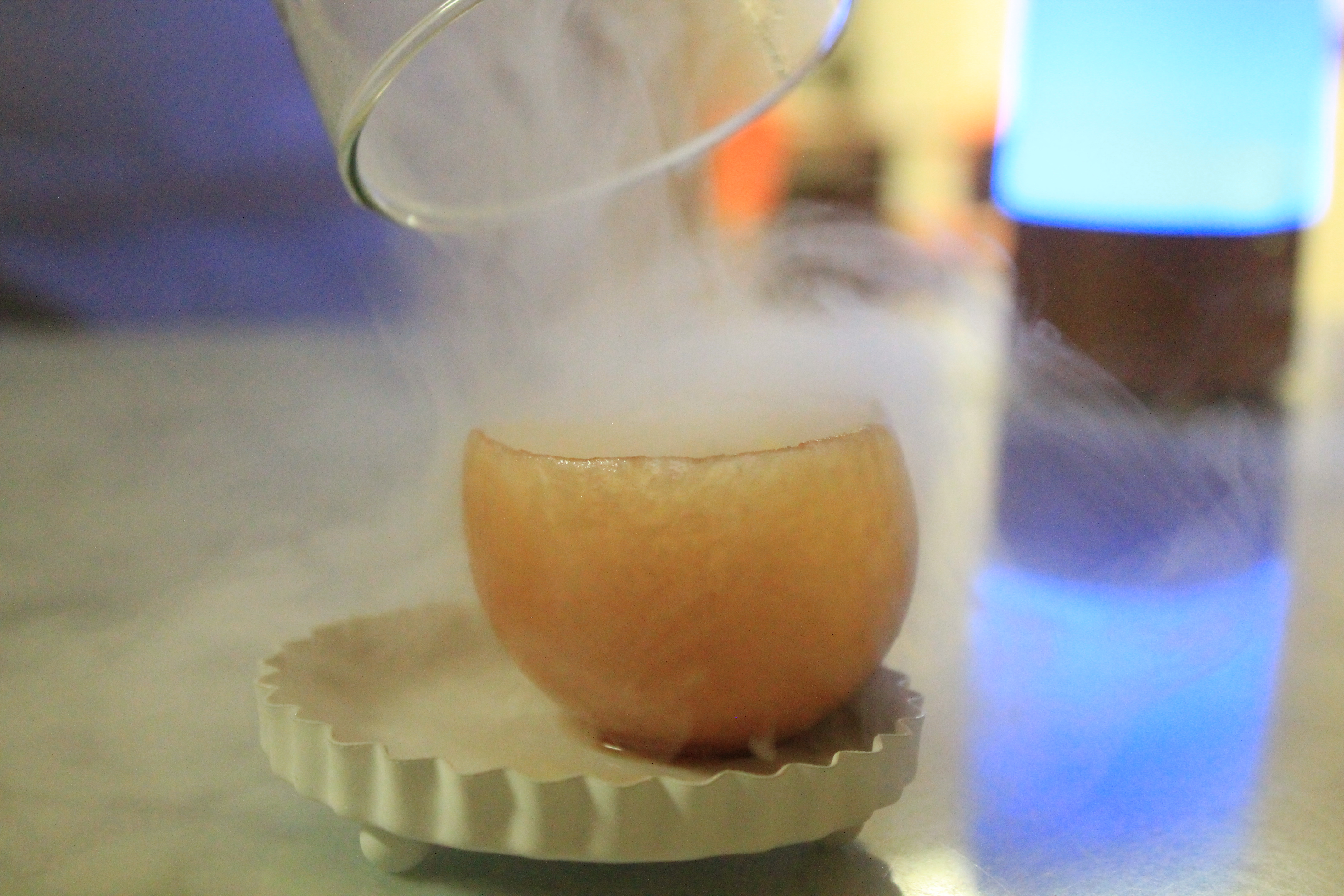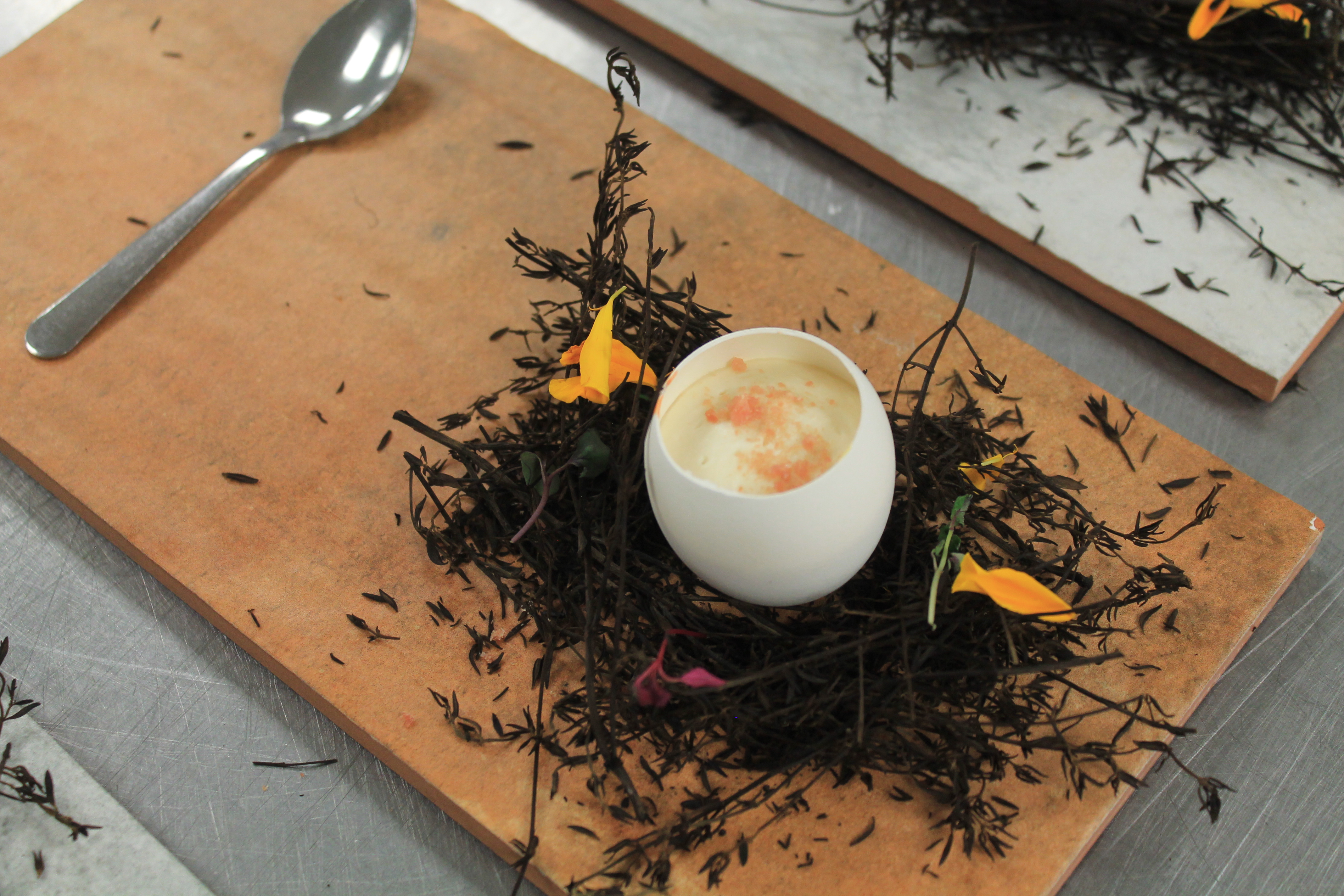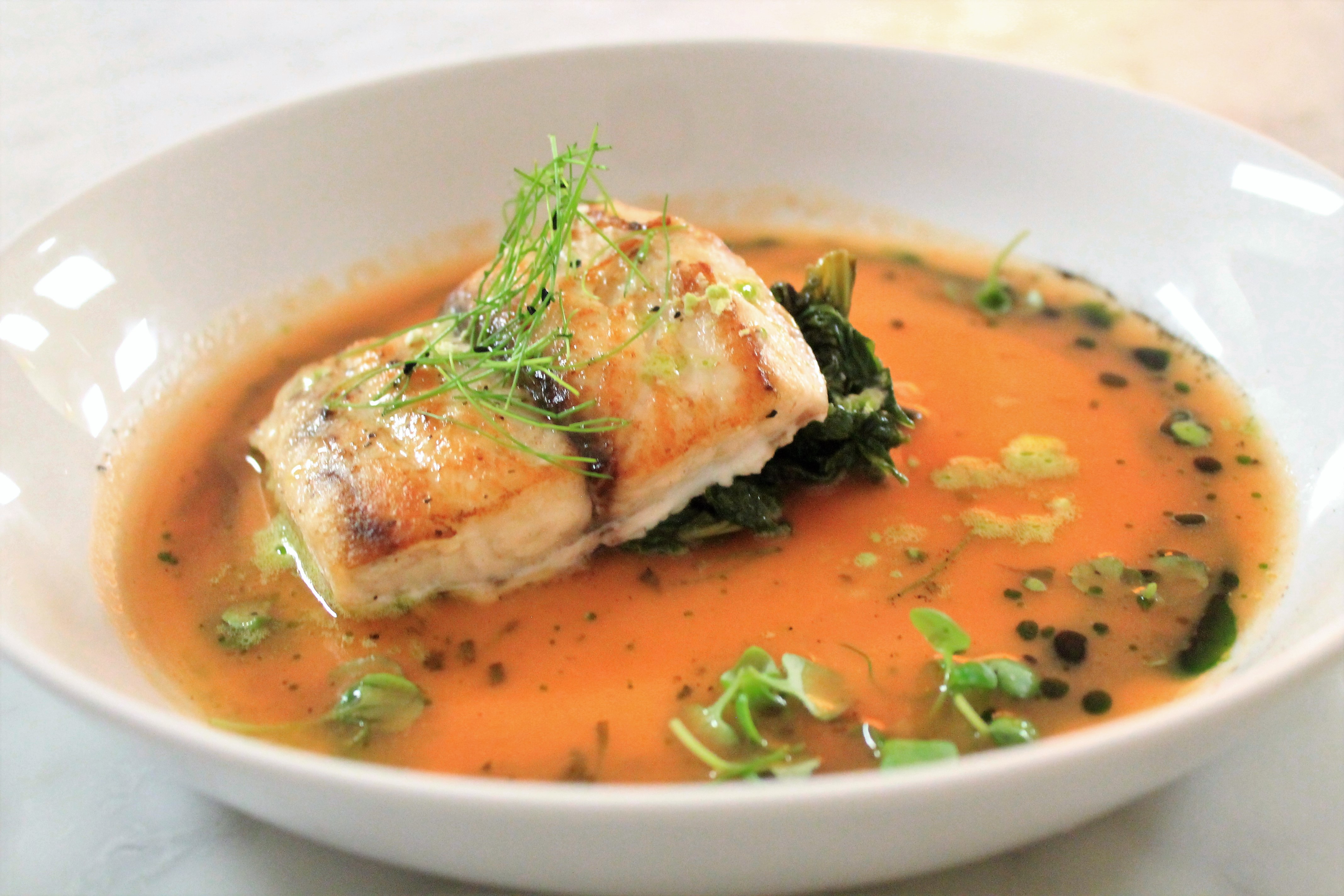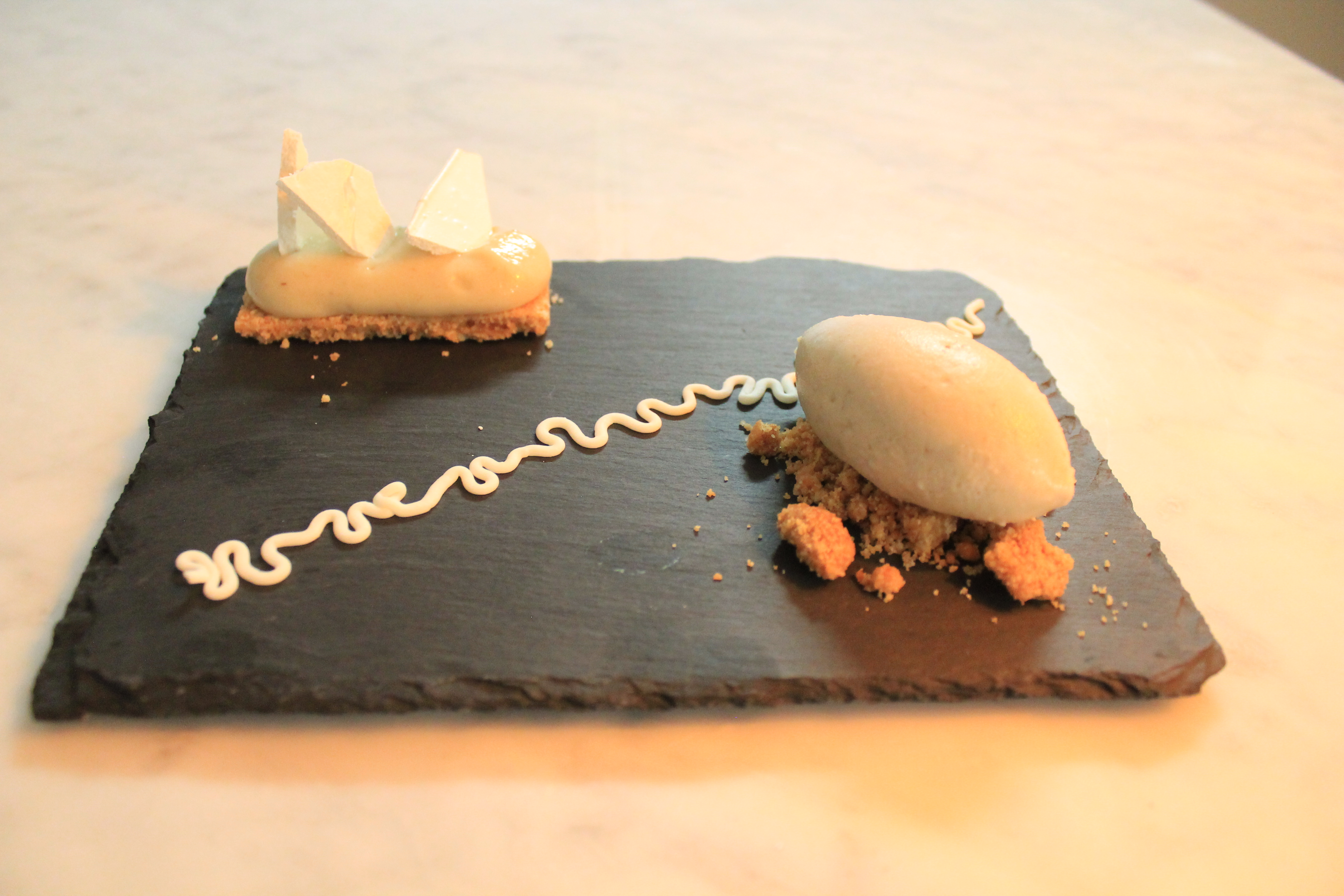 The NACE Cares Bites and Pints event brought two awards for Catering Works. Each of the chefs participating in this event were paired with a specific beer to utilize in their dish. Catering Works won for Favorite Food at a Meeting, where we offered Goong Sarong Pad Thai, a deep-fried prawn wrapped in vermicelli with a coconut curry & Trophy Husband Thai Sauce. Also awarded for participation in the Bites and Pints event was the award for Favorite Overall Meeting. At the Bites and Pints event, Catering Works was the recipient of two awards that evening for The People's Choice for Tastiest Savory Bite and for the judges' choice for Tastiest Bite.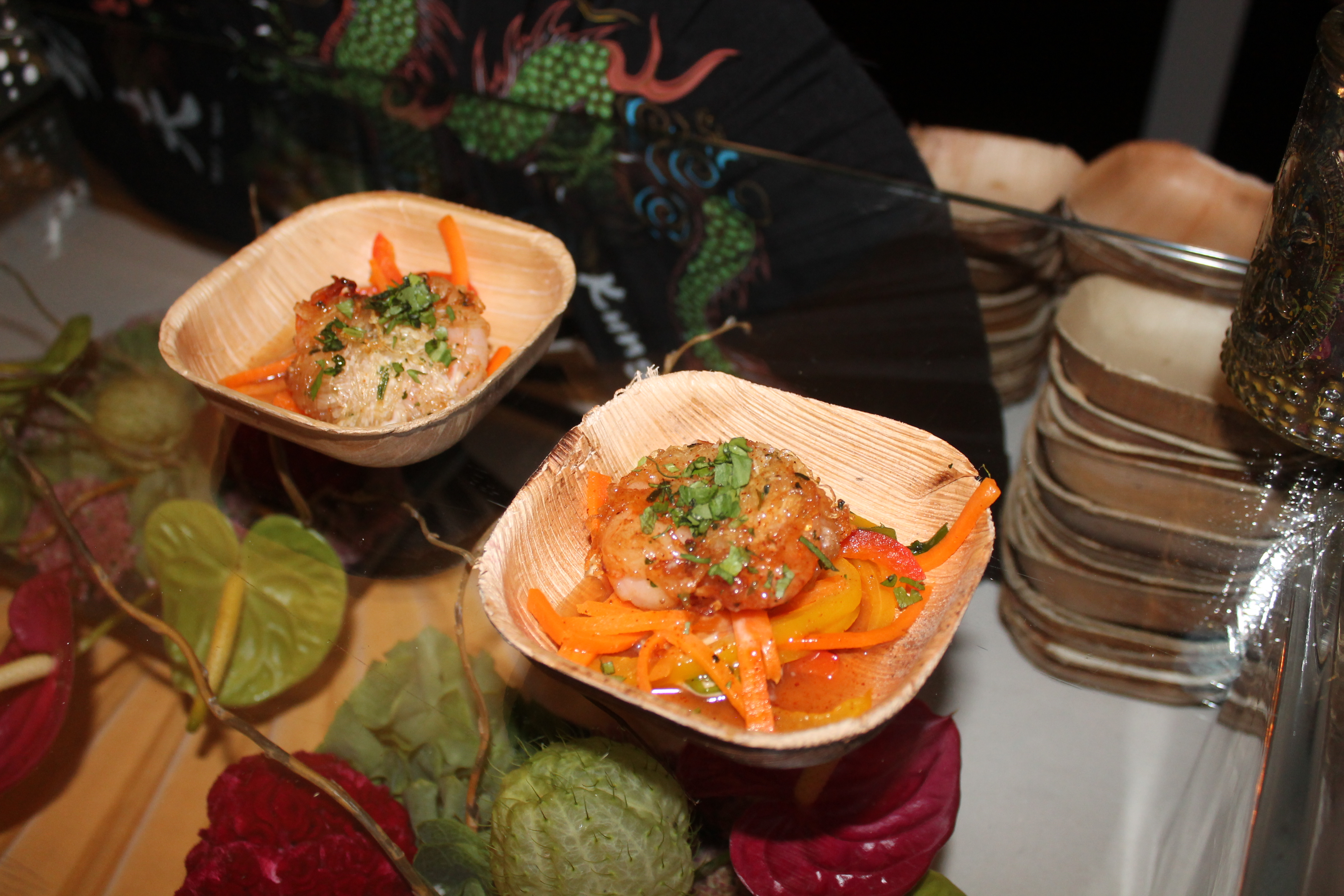 NACE (National Association for Catering and Events) is the oldest and largest non-profit professional association for caterers, event planners, and event professionals. NACE provides education, certification, and a network of resources for members in all aspects of the hospitality industry.