Posted to: General News by Lorin Laxton on Apr 11, 2014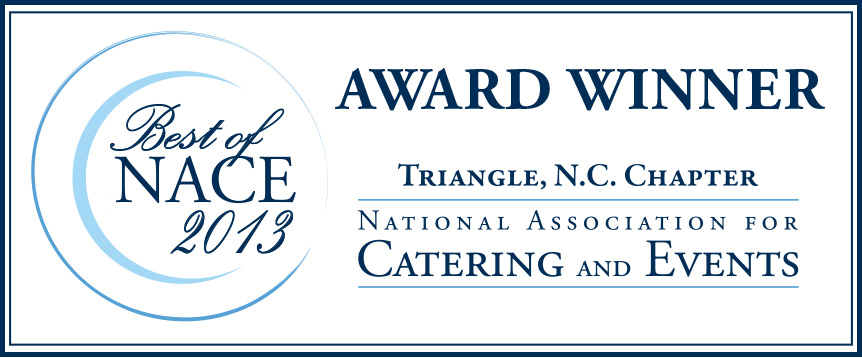 We are proud to work with our industry partners in creating successful and delicious events. Among the finest - RSVP Events, American Tobacco Campus, SPIN DJ entertainment, Party Reflections, CE Rental, Atlas Productions and Scott Faber Photography all partnered with us to produce an award winning event. On the 14th of November, 2013, "The Ice Factory Grand Opening Party" was held at the American Tobacco Campus. Here is a quick synopsis:
Guests arrived to find young skaters from the Hillsborough Skate Club, complete with glittery costumes
and Olympic caliber skating routines, gracefully meandering around the covered, outdoor rink. A frosty
"Ice Princess", unofficial hostess for the evening, effortlessly glided along the rink wall to offer
delicious treats to those watching the spectacular skating showcase.
Catering Works crafted an outdoor winter picnic reminiscent of childhood days to include tomato
bisque shooters with mini grilled cheese bites, sweet potato biscuits layered with turkey and cranberry,
hot chipotle meatballs, vegetable pot stickers, a vertical crudité display with red and green dips and
mini mac and cheese bites. Inside the rink, a steaming hot cocoa bar and s'mores desserts kept
attendees warm and comforted as they took a break from skating. A custom branded ice sculpture,
designed by Ice Occasions, served as the buffet centerpiece.