Posted to: Weddings by Kelli Harrison on Aug 28, 2014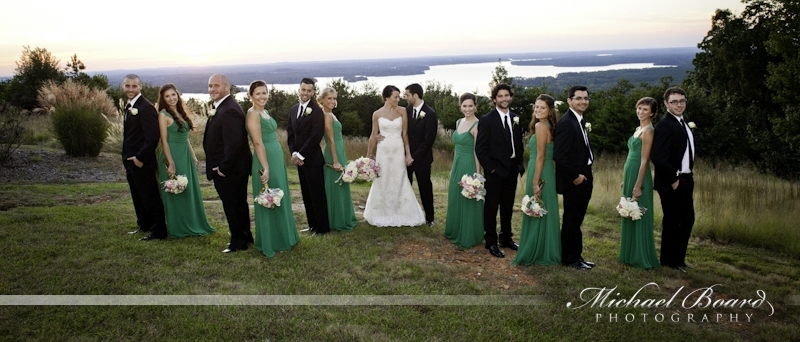 Catering Works was recently featured in The Knot Magazine Carolinas edition for the wedding of Abby and Derek on September 28th, 2013. Consequently, Abby works at The Knot in New York and we were honored to be chosen for their wedding based on client reviews and recommendations. I had the pleasure to meet Abby, Derek and their families in March 2013 on a trip from NYC to NC look at their venue. Over the next 7 months, we would work together on multiple site reviews, tastings and rental appointments.
Their wedding was held The Springs Clubhouse at The Springs at High Rock Lake in Denton, North Carolina. The Springs Clubhouse is a unique neighborhood clubhouse for group events. With its oak flooring, beautiful arched ceilings, large fireplace and spectacular views of the High Rock Lake, it was a romantic and intimate landscape for their wedding ceremony and reception with their closest friends.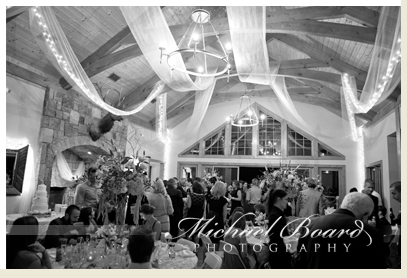 At last the day arrived! It was a gorgeous, clear day with views of the Blue Ridge Mountains in the distance. The ceremony would take place shortly before sunset on the spacious covered porch followed by cocktail hour.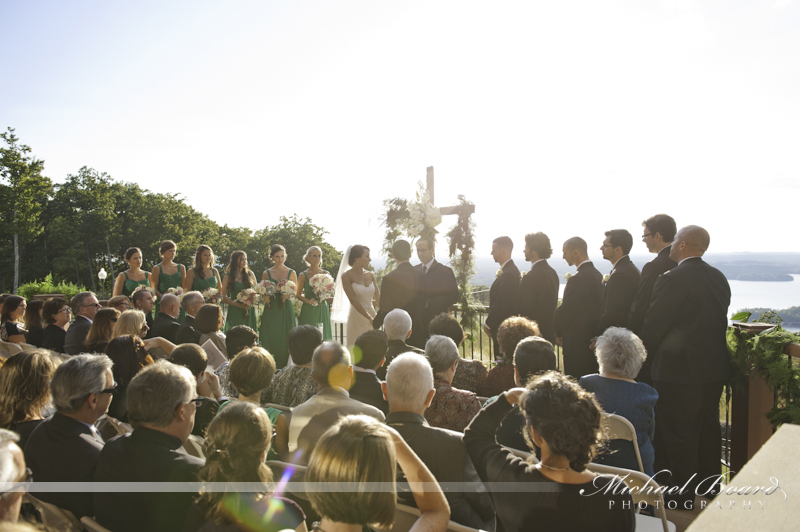 Cocktail Hour Features
Collard Green Won Ton
Scallop Ceviche Tostada with Sweet Onion Mole
Fig and Cheese Bruschetta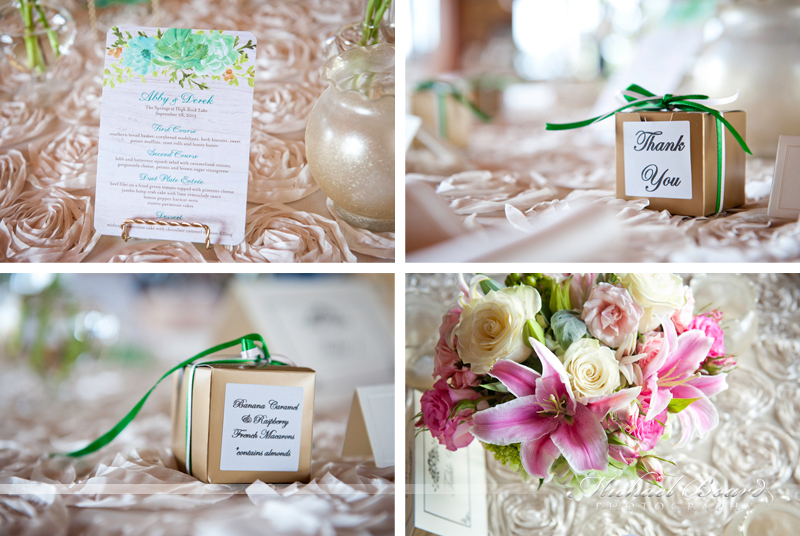 ?
Plated Dinner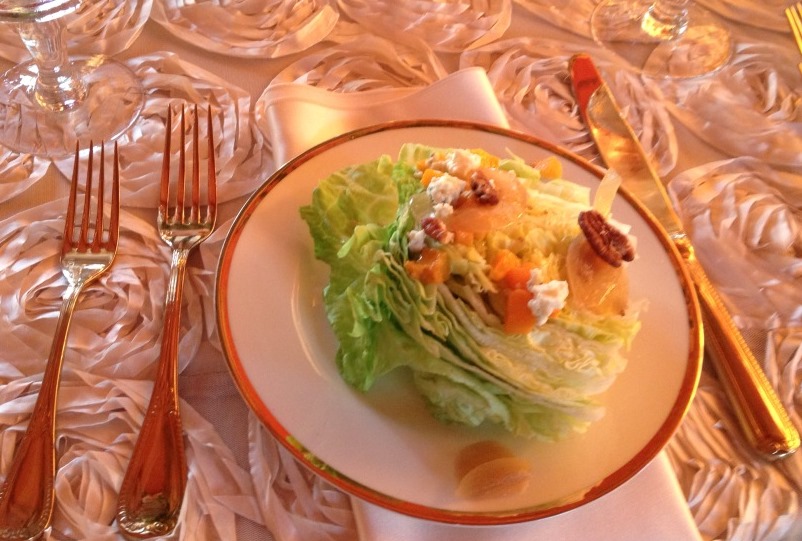 Bibb and Butternut Salad with Blue Cheese and Pecans
Duet Plate of Beef Filet with Fried Green Tomato and Crab Cake
Risotto Parmesan cakes
Haricot Verts
Southern Bread Basket of Cornbread madelines, herb biscuits, sweet potato muffins, yeast rolls and honey butter.
Wedding Cake
For dessert, the guests enjoyed a four-tiered wedding cake with ruffled texture and a fade of pink color. Two flavors of the cake were Red Velvet with Cream Cheese Filling and Midnight Chocolate Cake with Chocolate Caramel Mousse Filling? and Swiss Buttercream Icing.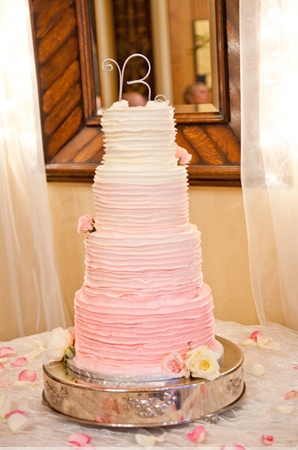 Flowers by Joseph Barnes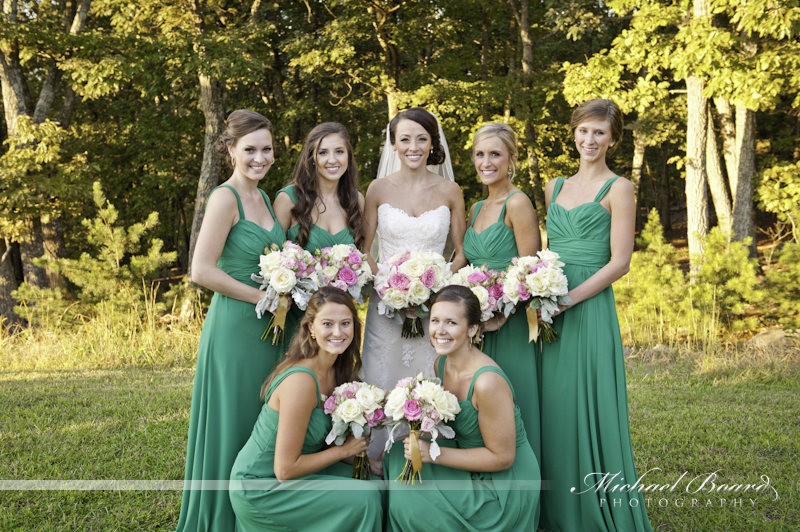 The flower arrangements had pops of pink and greens and varied in size by table. Dramatic taller style arrangements with curly willow, hydrangea, stargazer, roses and greenery with cascading greens were encircled by bud vases that incorporated the same romantic blooms.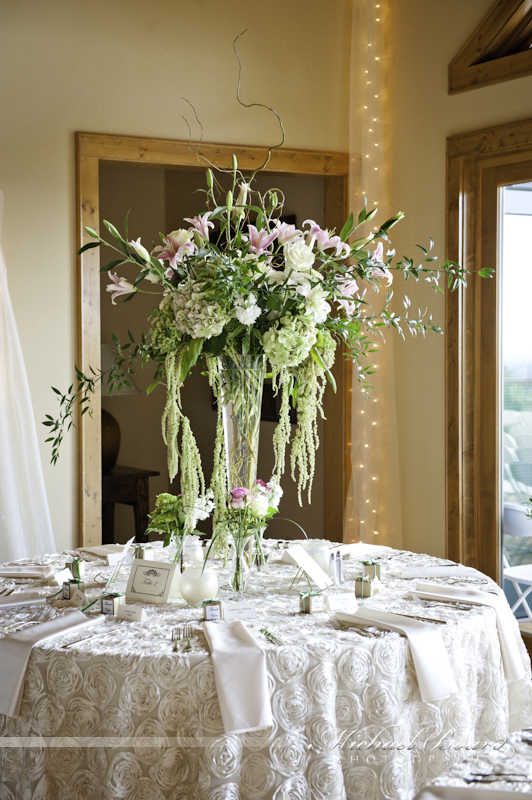 Smaller composed arrangements flanked by frosted votive globes created a soft glow as the evening went on. The Ivory Rosette linens and satin napkins added elegance and sophistication to the table.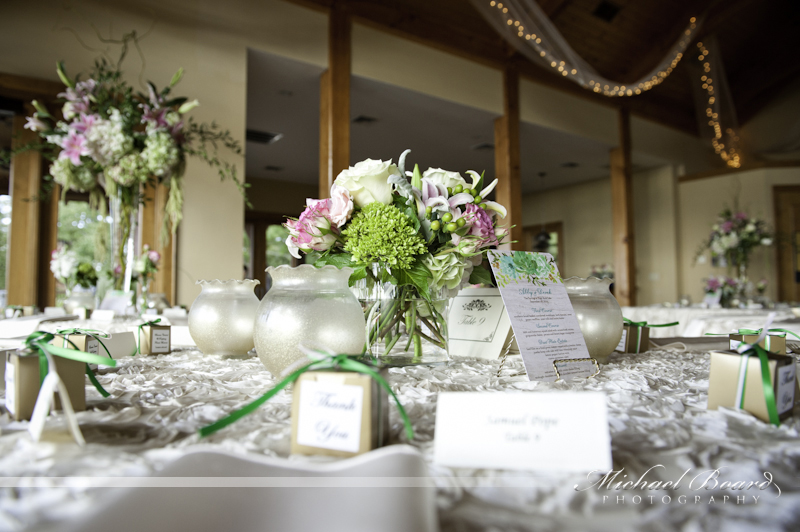 ?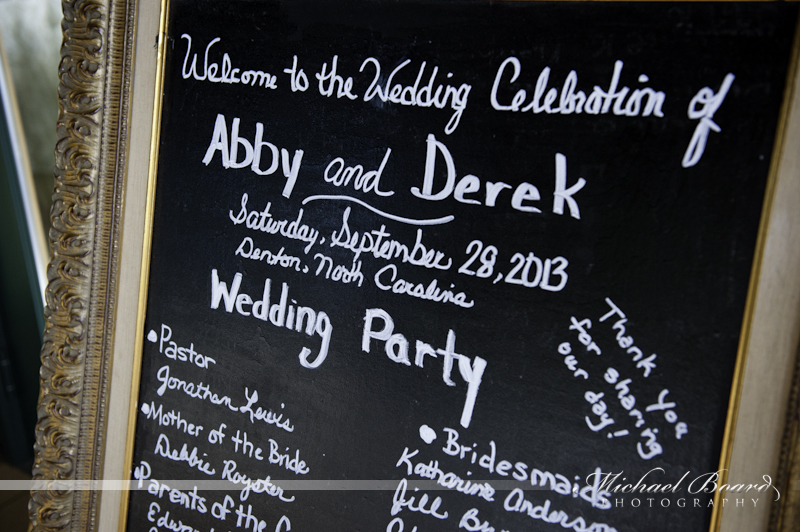 What an AMAZING day! Congratulations to Abby and Derek.
To see more pictures from the fabulous photographer Michael Board, please visit his website:
http://michaelboardphotography.blogspot.com/2013/11/abby-derek-married-denton-wedding.html