Posted to: General News by Lorin Laxton on Jun 4, 2015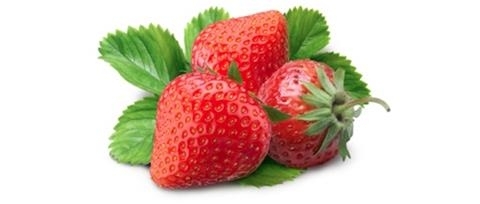 If you don't already know, we have been celebrating our 25th birthday all year long. We've planned a series of customer and employee appreciation campaigns and a quarterly contest to win a free event!
SWEET SOCIALS QUARTERLY CONTEST
Our April winner was Christi Currie from Pepsi Bottling Ventures, and she hosted her complimentary social event on April 9th at the offices located on Gregson Drive. As we're getting into the berry season, the theme for this event was Strawberries!
On the menu...
Mini Strawberry Shortcakes
Strawberry Gelato served in a chocolate cup
Chocolate dipped Strawberries
Our Event Manager, Christina Guy, and station attendant Derek Schell, plated up the sweet confections and served them "trio style" on one plate. Adorable and delicious. Station style presentation is a great way for our staff to directly interact with you and your guests. We have a variety of attended action stations, featuring everything from our Signature Risotto that includes a selection of: Barolo Wine Risotto with Duck Confit and Chives, Wild Mushroom Risotto with Truffle Oil and Parmesan, Pimento Cheese Risotto with NC Mountain Hoop Cheddar Pimento Cheese, Saffron Risotto with Asparagus and Lump Crab, Caramelized Butternut Squash Risotto with Asiago Cheese to our newly added Yuzu Parfait station offering Yuzu curd layered with meringue crisp, raspberry sorbet, yuzu cream and raspberries.
Barbara Clark, Event Sales Representative, worked with Christi and Jamie Rosehart to setup the sweet social event, and it was met with rave reviews!
"Everything was so great that we are using you guys to cater lunch for us on Wednesday!! Thank you so much! We love love loved it!"
-Jamie Rosehart, Pepsi Bottling Ventures