Posted to: Recipes by Jill Santa Lucia on Apr 20, 2020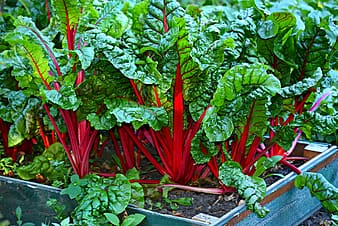 Swiss Chard, Sausage and Cheese Mini Tarts
1 Tbsp olive oil
1/2 cup onion, chopped
1 clove garlic, minced
8 cups swiss chard, chopped
2 cups whole milk ricotta cheese
3 eggs
1 cup shredded mozzarella
1/4 cup shredded parmesan
1/8 tsp ground nutmeg
salt and pepper to taste
1 lb mild sausage
Heat the olive oil in a large saute pan and add the onions and garlic. Cook for several minutes or until soft. Add the swiss chard (or other greens of your choice) and cook for about 5 minutes until the leaves are wilted and the stems have softened. Add the nutmeg and season with salt and pepper. Remove from heat and set aside to cool.
Meanwhile, beat the eggs in a large bowl. Add the ricotta, parmesan and mozzarella cheeses. Stir in the sauteed greens.
Then pour in the filling, place on a cookie sheet (to catch any dripping oil from the sausage) and bake at 350 degrees (F) for about 30 – 35 minutes or until firm.
If making the muffins, use your fingers to press the sausage into place, lining the cups about 1/4 inch thick. Then spoon in your filling – don't overfill because they will puff up slightly when baking.
*Make sure you bake these on a cookie sheet, as the grease from the cooking sausage will overflow the cups and you will have a mess on your hands if you don't put something underneath to catch it.
Swiss Chard with Carmelized Onion Balsamic Jam
1 cup red onions
1 Tbsp- EVOO
Salt and Pepper to taste
1/4 cup balsamic vinegar
1 cup white sugar
Swiss Chard
Cook the onions down over medium heat stirring occasionally watching to make sure they don't burn
Add the vinegar and sugar and turn the heat down to low. Continue to still until the sugar has melted and it starts to lightly thicken. Thinly cut the Swiss chard and lightly sauté in a pan with a little olive oil and chopped garlic, salt and pepper. When the chard is cooked it will release a lot of moisture into the pan. Drain the moisture off and put the greens back in the pan with a scoop of the jam.
*You can top it with a fine Parm or leave it out to keep it vegan.