Posted to: General News by Donna Levy on Sep 13, 2019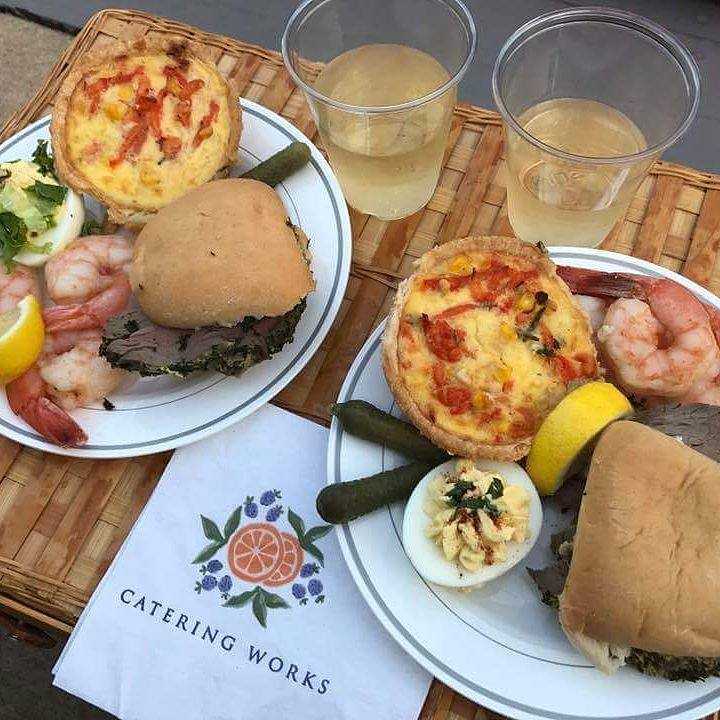 With the start of fall comes the start of football season and with football season comes tailgate parties. We've put together some tips and tricks for making the most of your tailgating experience and ensuring a hassle-free time. A little preparation will go a long way to a successful tailgate.
Food Prep and Packing – Prep your ingredients as much as possible beforehand and store them in labeled bags or containers. Precut vegetables or meat and premeasure any dry goods, spices, or liquids. This will save time and cooler space and ensure that you don't forget something important on game day. If possible, group your ingredients in the cooler according to recipe.
Cooking Equipment – Your equipment is as important as your ingredients. Keep a "tailgate box" for essentials like napkins, disposable cups, and plates. Include utensils for both serving and eating, bottle and can openers, serviceware, disposable tablecloths, trash bags, paper towels, hand sanitizer and antibacterial wipes, and disposable gloves (an essential if you'll be handling raw meat).
Most people think of grills, but don't discount propane burners, slow cookers, camping ovens, or smokers. You'll be able to grill, griddle, fry, boil, slow cook, or smoke your dishes. Do make sure that you have enough propane or charcoal to fuel your cooking appliance of choice. And remember to pack matches, grilling gloves or oven mitts, utensils such as tongs and spatulas, and a meat thermometer. If you plan to deep fry some items, a frying thermometer and a wire spider for removing the food from the fryer are important to bring as well. Along with your equipment, don't forget to throw in some sunscreen, insect repellent, and a first aid kit.
After each event, don't forget to replenish any items that are running low.
Food Safety – Being away from your home kitchen may present some initial challenges, especially with safety and sanitation. Don't fall victim to some of the hazards (cross contamination, food spoilage, and improperly cooked food).
Reusing cutting boards and knives that held raw meat, as well as having unwashed hands are two culprits that can lead to cross contamination. Prep meat at home and double bag for storage and transport to reduce cross contamination. Keep separate coolers for raw meat and other ingredients.
Keep perishables at the proper temperature (store in a cooler at 40 degrees until ready to use). Use a food thermometer to be sure the food has reached a safe internal temperature. After cooking meat and poultry, keep it hot until served — at 140 °F or warmer. Keep cooked meats hot by setting them to the side of the grill rack, not directly over the coals where they could overcook. You can keep cooked meat in a chafing dish or slow cooker, or on a warming tray until you're ready to serve. This also goes for any other hot dishes you plant on serving throughout the day.
If you're grilling, fire safety is also important. Have a fire extinguisher handy. If you don't have a fire extinguisher, keep a bucket of sand next to the grill. Never use water to put out grease fire.
Decorate your space – Incorporate your team's colors in your serving platters, tablecloths, plates, cups, and napkins. Koozies, pompoms, and homemade or store-bought banners or flags are other easy ways to show your loyalty. Some items to consider or include in your supplies: a pop-up tent to provide shade or protect from inclement weather, folding chairs for relaxing and socializing, and rain gear in case a storm brews. Some people will even outfit their area with TV's and satellite dishes to catch other games as they wait for theirs to start.
With these tips-and a few good recipes-you should definitely be the hit of the tailgating scene.
https://www.omagdigital.com/publication/?i=614131#{%22issue_id%22:614131,%22page%22:24}