Posted to: General News by Lorin Laxton on Feb 9, 2015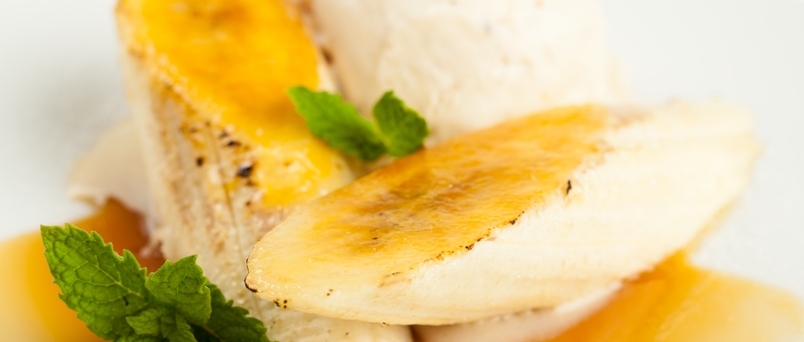 The 2015 Triangle Wine Experience is a series of events that benefit the Frankie Lemmon School & Developmental Center. This is an annual event and Catering Works has been honored to participate and support this cause. This year several wine dinners, sponsor breakfasts, wine tastings with participating wineries and a grand gala with silent auction were held February 5th - the 7th. At the Grand Gala, we featured a delicious Banana's Foster dessert station.
Here's a short lesson on the history of this delicious dessert!
In the 1950's, New Orleans was the major port of entry for bananas shipped from Central and South America. Owen Edward Brennan challenged his talented chef, Paul Blangé, to include bananas in a new culinary creation-Owen's way of promoting the imported fruit. In 1951, Chef Paul created Bananas Foster. The scrumptious dessert was named for Richard Foster, who, as chairman, served with Owen on the New Orleans Crime Commission, a civic effort to clean up the French Quarter. Richard Foster, was a frequent customer of Brennan's and a very good friend of Owen. Little did anyone realize that Bananas Foster would become an international favorite and is the most requested item on the restaurant's menu. Thirty-five thousand pounds of bananas are flamed each year at Brennan's in the preparation of its world-famous dessert.