Posted to: General News by Lorin Laxton on Jul 22, 2014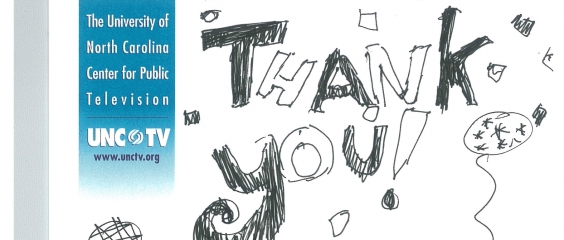 We are fortunate to serve UNC TV. The annual pledge drives known as the UNC TV Festival campaigns, afford us the opportunity to serve the staff as well as volunteers that work very hard on these fundraising efforts. We always receive the kindest hand written notes of thanks from the volunteers and staff. A summary of this years notes is included here, but we wanted to highlight a very special note we received from Raniya Krishna, whose signature line closing her note says she is a "A very Happy Volunteer that holds your food and service dear". She wrote a poem for us, and we will frame it for our office:
For sustaining us with tasty food,
and drinks as well, that's always good.
Whether morning, noon or night,
Your replenishment leaves us feeling bright!
Thank you for all you do!
You'll always be one of us;
a part of our crew!
She included this artwork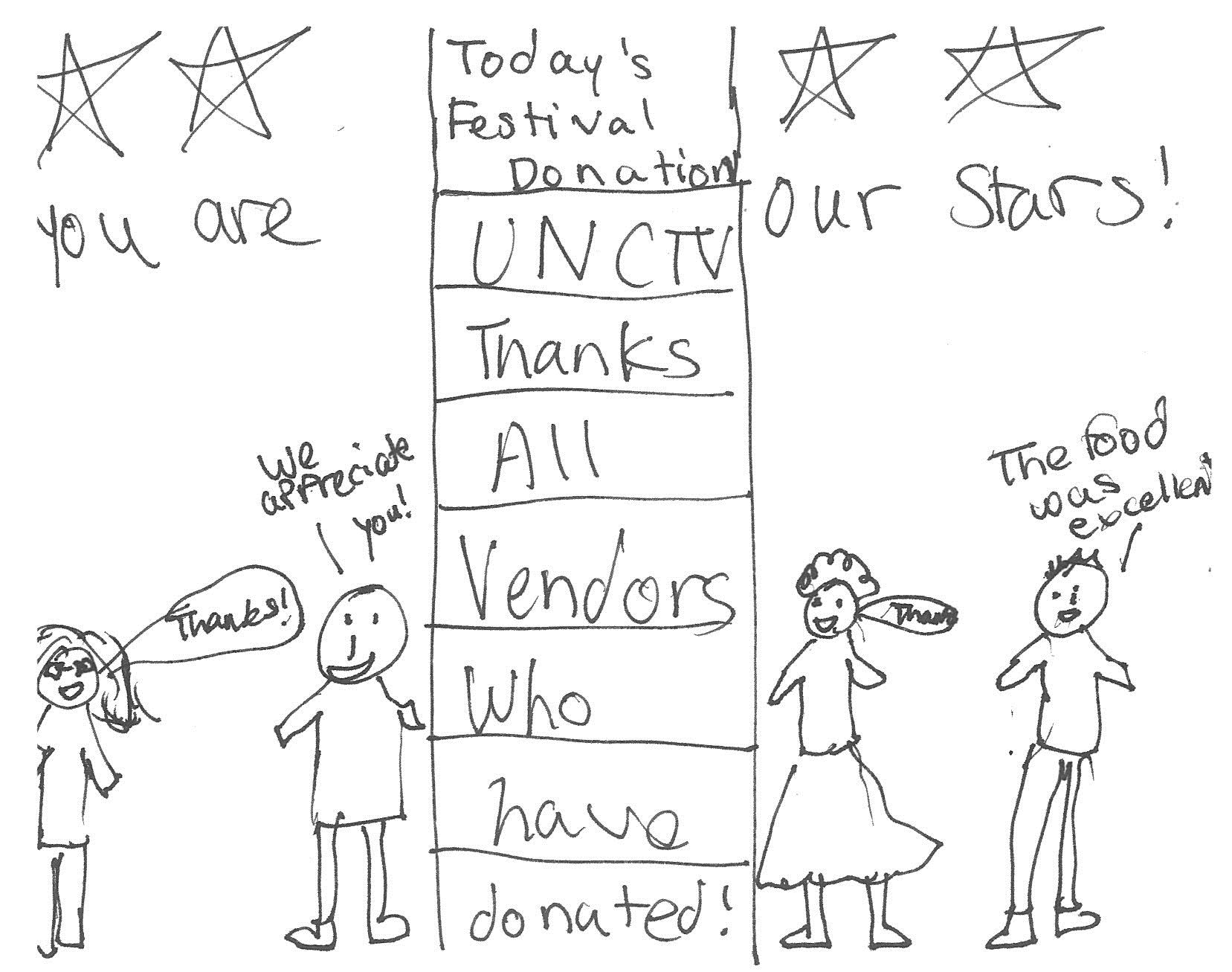 A few others:
The food was sensational, definitely top shelf stuff! Thanks
-Faye
Thank you so much for the wonderful and oh so delicious food you provided for the UNC-TV volunteers. We really appreciate your hard work and cooking.
-Esther
Thank you for our generous and continued support of UNC-TV! Enjoy the food every time we volunteer!
-Mark Reese
Thank you so much for all the delicious food. I've eaten myself silly tonight & loved every minute of it. Thanks
-Andrea Osborne
We enjoyed your chicken dinner tonight at Eastenders nite! Thank you for making our volunteering so much fun. The food is always a big part of this evening. Your food is great!!
-Denise Friedrich
Thank you for the very yummy vegetarian meal.
-Carol
Dear Catering Works,
Thank you so much for the dinner. It was delicious! We appreciate your generosity. The cupcakes and cake were especially a hit. (And your spinach salad too!)
You guys rock!
Eastender thanks you!
As always, you are the best. Yummy Food. Thanks
-Andrew
More information on making a difference at UNC TV