Posted to: Events by Lorin Laxton on May 19, 2014
When Terramor Homes wanted to showcase their newest neighborhood, Hoke Landing, they decided on a Pirate theme, and asked us to help create a experience their guests would not forget. Jill came up with a creative menu plan.
Fruit Swords - Seasonal fruit kabobs
Peg Legs - Corn dogs on a stick
Captain Hook's Chicken - Crispy Chicken Tenders breaded with Captain Crunch and Corn Flake cereals, oven fried and presented with Creole mustard dipping sauce.
Sea Shell Pasta - Sea Shell Pasta with Shrimp, Crabmeat & Scallops, scallions and tri-colored peppers, tossed in a lemon basil cream sauce with Parmesan cheese.
Sea Weed Salad - Local baby spinach, Vollmer farms strawberries, Marcona almonds, red bell pepper and Elodie Farms Honey Chevre with our house made Strawberry Vinaigrette.
Planks - Crisp apple smoked bacon dipped in Belgian Chocolate
Pirate Cake Pops
We used Glinen and Burlap linens along with Carribean displayware pieces. Floral designs created by Joseph Barnes incorporated lots of tropical greenery and anthuriums, a treasure chest and pirate flags. The chocolate bacon planks were set on a wooden slab block in a tray of brown sugar "sand".
The guests had a great time and really enjoyed the food. The "planks" and cake pops were a big hit.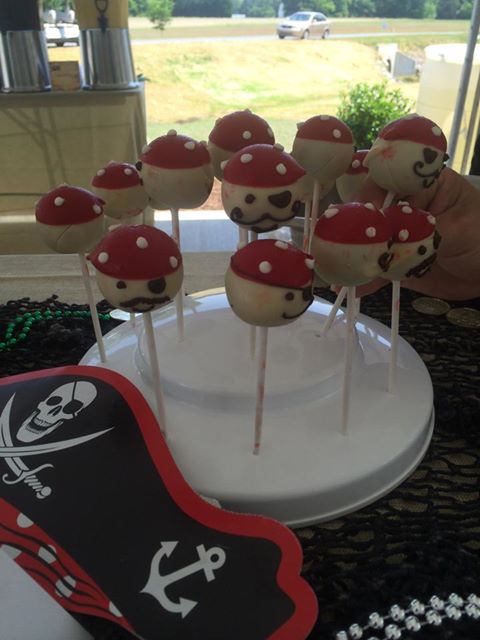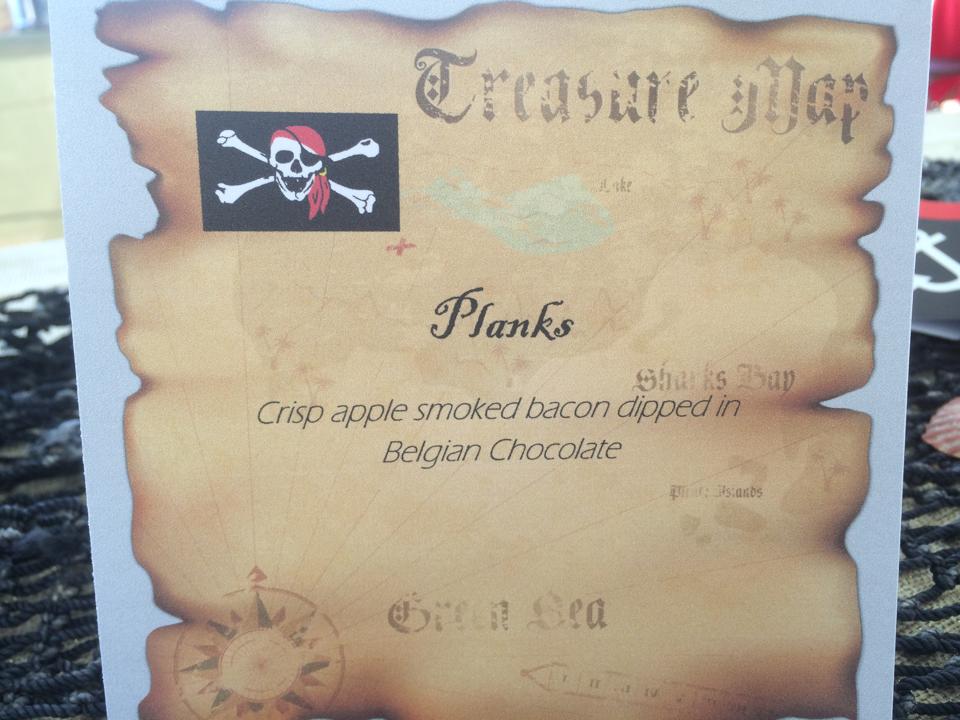 Sharon Bott, Marketing Manager for Terramor Homes shared this kind note with Jill...
Jill,
I just wanted to say thank you for such an amazing spread, presentation, and professional service we received yesterday!
Everything looked AMAZING, I was beyond blown away with how you really captured the look and feel I was requesting! Your staff was lovely.
Everyone enjoyed all the food and we will be sure to use Catering Works again on our next event and many after that:) Thanks again!
Sharon