Posted to: Recipes by Lorin Laxton on Feb 10, 2015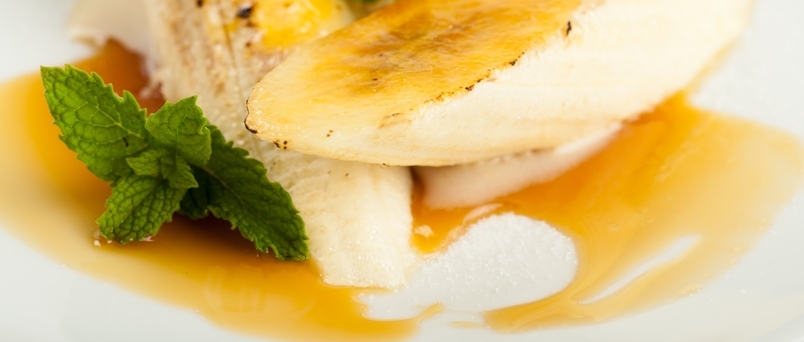 Banana's Foster
Mardi Gras is February 17th, are you celebrating Fat Tuesday?
Here's a fun N'awlinz alternative to the traditional King Cake. This classic and world famous Banana's Foster recipe is the original developed in 1951 by Chef Paul Blange of Brennan's restaurant in the French Quarter.
Banana's Foster
1/4 cup (1/2 stick) butter
1 cup brown sugar
1/2 teaspoon cinnamon
1/4 cup banana liqueur
4 bananas, cut in half lengthwise, then halved
1/4 cup dark rum
4 scoops vanilla ice cream
Combine the butter, sugar, and cinnamon in a flambé pan or skillet.
Place the pan over low heat either on an alcohol burner or on top of the stove, and cook, stirring, until the sugar dissolves.
Stir in the banana liqueur, then place the bananas in the pan.
When the banana sections soften and begin to brown, carefully add the rum.
Continue to cook the sauce until the rum is hot, then tip the pan slightly to ignite the rum.
When the flames subside, lift the bananas out of the pan and place four pieces over each portion of ice cream.
Generously spoon warm sauce over the top of the ice cream and serve.
Check out upcoming Cooking Classes and join in the fun!