Posted to: Recipes by Donna Levy on Jan 15, 2016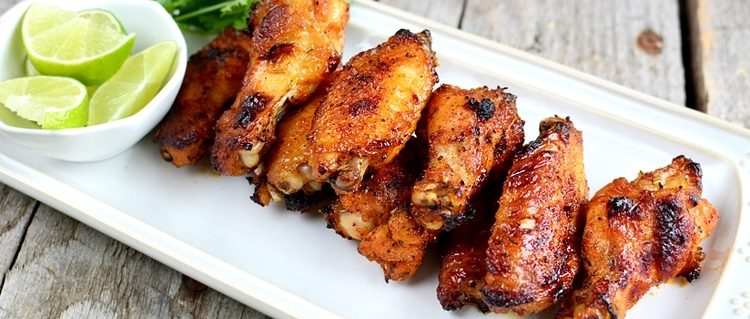 Recipe by Donna Levy
Yields servings 4
4 1/2 pounds CHICKEN WINGS, split, tips discarded
1 cup BOURBON
10 each CHIPOTLE PEPPERS, finely chopped with sauce
2/3 cup HONEY
4 tablespoons TOMATO PASTE
Salt and Pepper to taste
Cooking Instructions
Preheat the oven to 375.
Arrange the wings on a half sheet pan in a single layer and season with salt and pepper. Bake until just cooked through, about 20 minutes.
Meanwhile, in a medium saucepan, whisk together the bourbon, chipotles, honey, and tomato paste until smooth. Bring to a boil over medium heat, then reduce the heat to simmer for 10 minutes.
Pour the hot glaze over the wings and toss to evenly coat. Bake, stirring twice, until browned and caramelized, about 40 minutes. Serve hot.