Posted to: Recipes by Lorin Laxton on May 25, 2015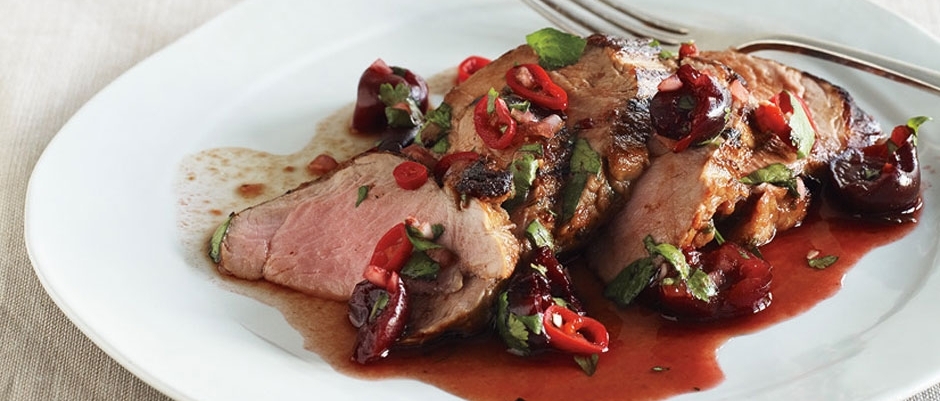 Recipe By: Donna Levy
Serves 4
1 Cup Cilantro, coarsely chopped
1/2 Cup Fresh Shallots, minced
6 TBSP Lime Juice
1/4 Cup Canola Oil
2 1/2 LBS Pork Tenderloin
1/2 LB Fresh Cherries, stemmed, pitted and halved
1 Jalapeno Pepper, minced
1 TBSP Virgin Olive oil
Directions:
Combine 1/2 cup cilantro, 1/4 cup minced shallots, 4 tablespoons lime juice, and vegetable oil. Marinate pork in mixture overnight.
Combine remaining 1/2 cup cilantro, 1/4 cup shallots, 2 tablespoons lime juice, cherries, jalapeno and olive oil in a medium bowl. Season salsa lightly with salt and pepper and set aside to let flavors meld.
Remove tenderloins from marinade and season generously with salt and pepper.
Grill mark tenderloins and finish cooking to temperature in the oven. Let rest before cutting. Serve with cherry salsa.