Posted to: Recipes by Lorin Laxton on Jul 21, 2014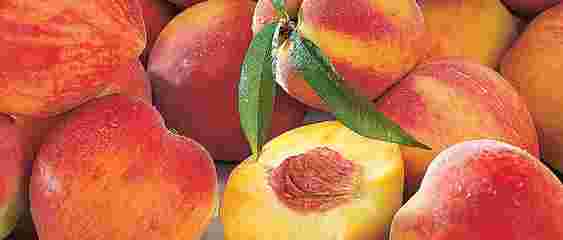 Peach BBQ Sauce
1/2 Cup KETCHUP
1/2 TBSP DRY MUSTARD
1/2 Cup YELLOW ONION, chopped
2 TBSP VEGETABLE OIL
2 TBSP APPLE CIDER VINEGAR
1/2 TBSP WORCESTERSHIRE SAUCE
1/2 tsp CRUSHED RED PEPPER
1 TBSP FRESH GARLIC, chopped
4 FRESH PEACHES, pitted & cubed
Directions: Combine all ingredients in a food processor, and pulse until smooth.
Tips: Brush chicken with olive oil and season with salt and pepper, prior to basting with bbq sauce

Add 1 finely minced Jalapeno pepper if you like it spicy!
Peach preserves in lieu of fresh peaches will work as well, eliminate the brown sugar in this case.